The English football club is using solar panels and vegan food to fuel its efforts to reduce transport emissions. It plans to build a wooden stadium.
A plant-based diet and a zero-emissions team bus powered the world's greenest football team to success last season with a promotion to England's League One.
The aptly named Forest Green Rovers is the world's first and only vegan football club, and the first to be crowned carbon neutral by the United Nations. Fans were truly thrilled when it won promotion to League One in April. This was its fifth season in English Football League.
The club, based in Nailsworth, Gloucestershire, boasts an organic, pesticide-free pitch and solar panels. On match days, fans can enjoy plant-based grub like veggie pies, sausage rolls, and burgers.
Meanwhile the squad's distinctive zebra stripe kit is made from waste coffee grounds and recycled plastic, and its training regime is fuelled by vegan apple crumble, Quorn log roast dinners, and falafel takeaways.
Forest Green has started the new season with a push to encourage fans to travel by foot or public transport to games. It has teamed with the mobility platform. Bolt, which is encouraging supporters to log their steps on match day via the club's YuMuuv wellness app. 
Participating fans will be entered into a drawing to win prizes like season tickets. Research shows that rewarding positive behavior with rewards-based games works.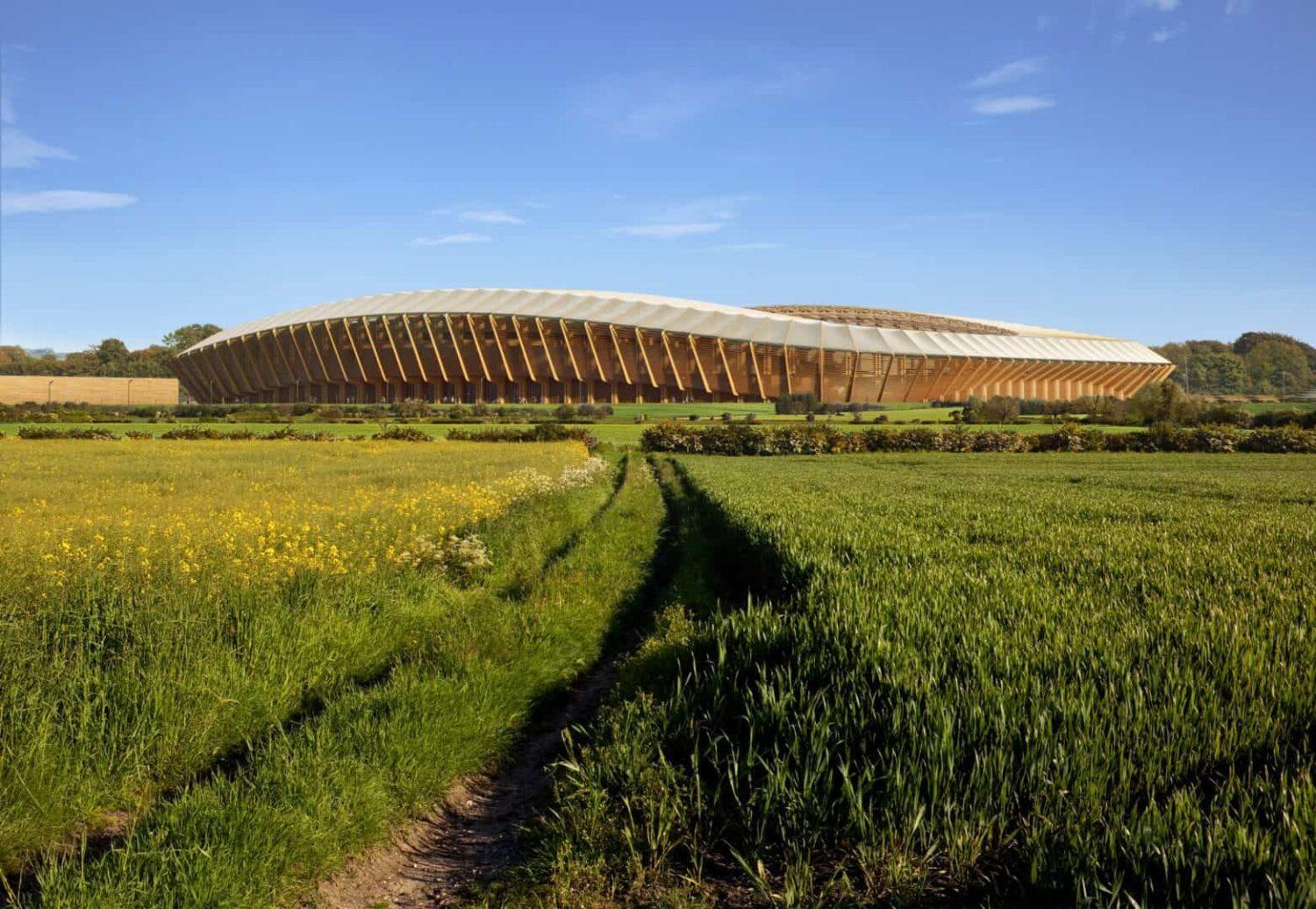 Football as a force for positive changes
Forest Green has already reduced its transport emissions. For their promotion-winning clash away to Bristol Rovers, the team travelled in a zero-emissions vehicle — a world first for a club. 
The £325,000, 48-seat electric coach was hired especially for the occasion, but the club – owned by Ecotricity entrepreneur Dale Vince – has since acquired a Renault Master E-Tech minibus, which will be put to work ferrying its academy and women's teams between training grounds.
The 'Green Devils' secured their League One dream with a 0-0 draw at Bristol – but their electric ambition doesn't end there. Stroud district council approved a proposal for a timber stadium with 5,000 seats, designed by Zaha Hadid architects, in 2019. This was also approved by the English Football League.
We'll have the lowest carbon footprint of any stadium since the Romans invented concrete
The council is currently considering revised plans for a larger project that would include club training facilities and parkland. A biodiversity scheme, office space, and a green tech park are also included in the plans.
Forest Green's existing ground, New Lawn, will be turned over to low carbon housing development if the project gets the go-ahead.
"From an environment point of view, 75 per cent of the carbon footprint of all stadia in their entire lifetime comes from the materials they're made from," Vince told Sky Sports. "It's not about the energy used to run them, it's embedded on day one. So we'll have the lowest carbon footprint of any stadium anywhere in the world since the Romans invented concrete."
Help us continue breaking the bad news bias
Positive News is helping more people than ever to get a balanced view of the world – one that supports their wellbeing and empowers them to make a difference towards a better future. And as our audience and impact grows, we're showing the rest of the media that good news matters.
But the UK's cost of living crisis is affecting our income, with fewer people able to commit to a magazine subscription – which has traditionally been our main source of funding. Additionally, printing and paper costs continue to rise.
We don't want to put a paywall on our website, because we believe everyone should have the chance to benefit from good news. But we won't be able to continue funding our online reporting without your help.
If you are a positive news supporter and value what we do, consider making a regular or one-time contribution. We need 1,000 readers to contribute just £3 per month to get us through this challenging time.

Remember that we are a not-for profit and work only for you. All funds go towards our journalism.
SUPPORT POSITIVE NEWS TODAY