Ground was broken for a new rewilding facility, which will be located at the Dundreggan estate of Glenmoriston, covering 10,000 acres.
Here's a wild thing to make your heart sing – the world's first rewilding centre, which will be located on the 10,000-acre Dundreggan estate in the heart of the Highlands of Scotland, will open within a year.
The project is an excellent example of rewilding at work. The land was grazed by deer, sheep and cattle for centuries. It is now being restored to its former glory under the care of charity Trees for Life. Trees for Life purchased the estate in 2008.
Tree-planting programmes have reintroduced rare varieties to remote areas where they have all but vanished, while a reduction in grazing pressure is encouraging existing fragments of threatened Caledonian Forest – dubbed Scotland's 'rainforest' – to thrive.
The new centre has been boosted by £2m of National Lottery funding, as well as support from Gaelic language body Bòrd na Gàidhlig. Trees for Life also raised £2m of investment via a bond offer on the Triodos Bank crowdfunding platform, and a further appeal has so far rustled up £32,000, well above the £25,000 target.
"2022 is an exciting year for all of us involved with the Rewilding Centre," director Laurelin Cummins-Fraser, told Positive News. "We cannot wait to see the tangible results of the past four years of planning and fundraising. The most exciting moment will be opening the doors to our visitors and taking them along the journey we have created, to share the natural and cultural heritage unique to Dundreggan and provide opportunities to learn about and engage with rewilding."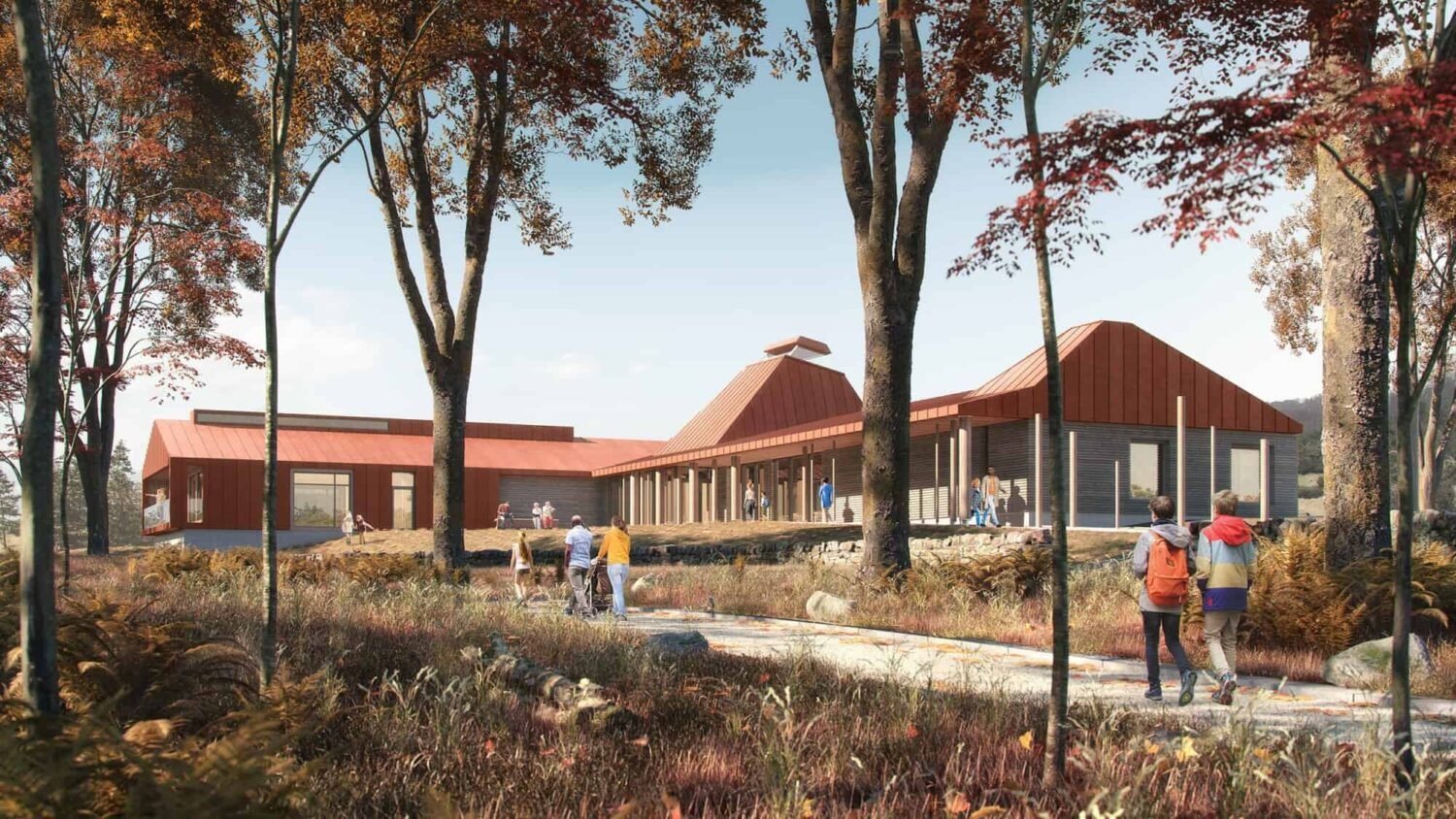 More than 4,000 species of animal and plant species are found on the estate, including rare species that were once thought to be extinct in Scotland. Visitors will be able to explore a new network of trails around Dundreggan. The centre will also have interactive displays and onsite accommodation. A unique reclaimed and Gaelic-inspired tree sculpture by Scottish sculptor Helen DenerleyIt will be the focal point.
Steve Micklewright, Trees for Life's chief executive, said: "Dundreggan Rewilding Centre will be a place for people from all walks of life to rewild themselves by exploring and enjoying a remarkable wild landscape in a beautiful Highland glen, and to spend time learning about the area's unique wildlife and inspiring Gaelic history."
Main image: Alex Baxter/Trees for Life