Indigenous attendees at COP26 may have come away disappointed, but they're not sitting around waiting for help
One bright spot stood out among the many grey suits and government stands at the Blue Zone of COP26. Literally. The Indigenous Peoples' Pavilion was a relative riot of colour, largely thanks to the folk who stood and sat outside it, chatting, planning, laughing – their traditional costumes bright with multicoloured feathers and beads. 
But they weren't there for decoration. Representing millions of people from the world's rainforests in particular, they are meeting the climate crisis on the frontline. 
They all shared stories of extreme weather conditions that hit their farms and fishing, droughts, storms, or fires that threatened their ability to earn a living. They were not only in Glasgow to make the case for global support, but also to make clear that they are not waiting around for international rescue – they're taking action themselves on a whole range of fronts.
Technology is one. Global Forest Watch has partnered with the Murui Huitoto in Peru to help them train and equip themselves with drones and GPS tracking devices. 
These devices help them to spot illegal incursions, and report intruders before any harm can be done. As their leader, Jorge Perez Rubio, explains: "In the past, the only way we could find out what was happening was to walk long distances. By the time we got there, it was too late, and the trees had been destroyed." 
Independent research shows that the initiative has reduced forest loss by more than 50% compared to areas unmonitored.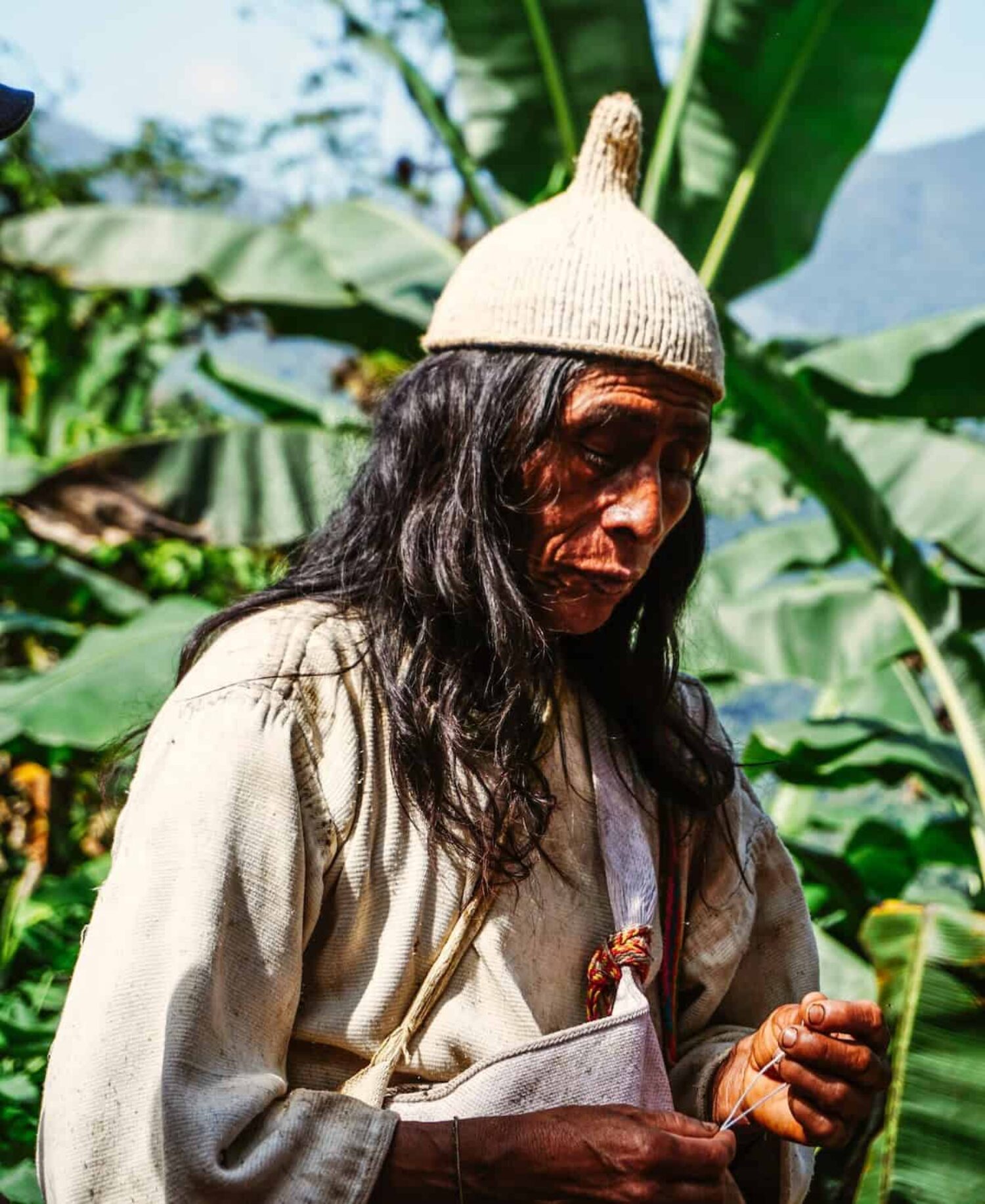 Securing land rights is another vital struggle, and it's one most of the indigenous groups at COP are engaged in. The Wampis people of Peru have created an Autonomous Territorial government of the Wampis Nation, tired of waiting for official recognition. They have an uneasy relationship with the national authorities in Lima, but as their president, Teofilo Kukush, told me: "We've lived here for 7,000 years, and we felt we had to take action to recover and control all our ancestral territory". 
The Wapichan, a group of Guyana's former paramount chiefs, are involved in a similar effort for land rights. They have the final say on any plans to allow mining and similar industries. As their former paramount chief, Tony James – or to use his Wapichan name, Kokoi – told me: "We are not against all mining, but we want it under our conditions, so that it protects the future of the forest". 
They are now equipping themselves with drones, smartphones with GPS tagging, and their distant Peruvian cousins. 
People ask us: 'How can we keep forests standing?' We say: 'Start by recognising our rights'
In Ecuador, meanwhile, members of the Sápara Nation are fighting to defend their forest home from oil drilling. Unusually for Amazonian peoples, this is being led by women, notably the redoubtable Gloria Ushiqua, president of the Ashiñwaka (or 'Shield' – the local name of the Sápara Women's Association).
She used a combination of court cases and smart PR to convince Andes Petroleum Ecuador, a Chinese-owned oil company, to end its exploration contract. It's a challenge that's far from over, with further oil concessions on the cards.
Like many of the indigenous activists I spoke to, Ushiqua insists that securing territorial rights and keeping forests intact isn't just about saving their way of life: it's the best hope for their countries to meet their climate commitments, too.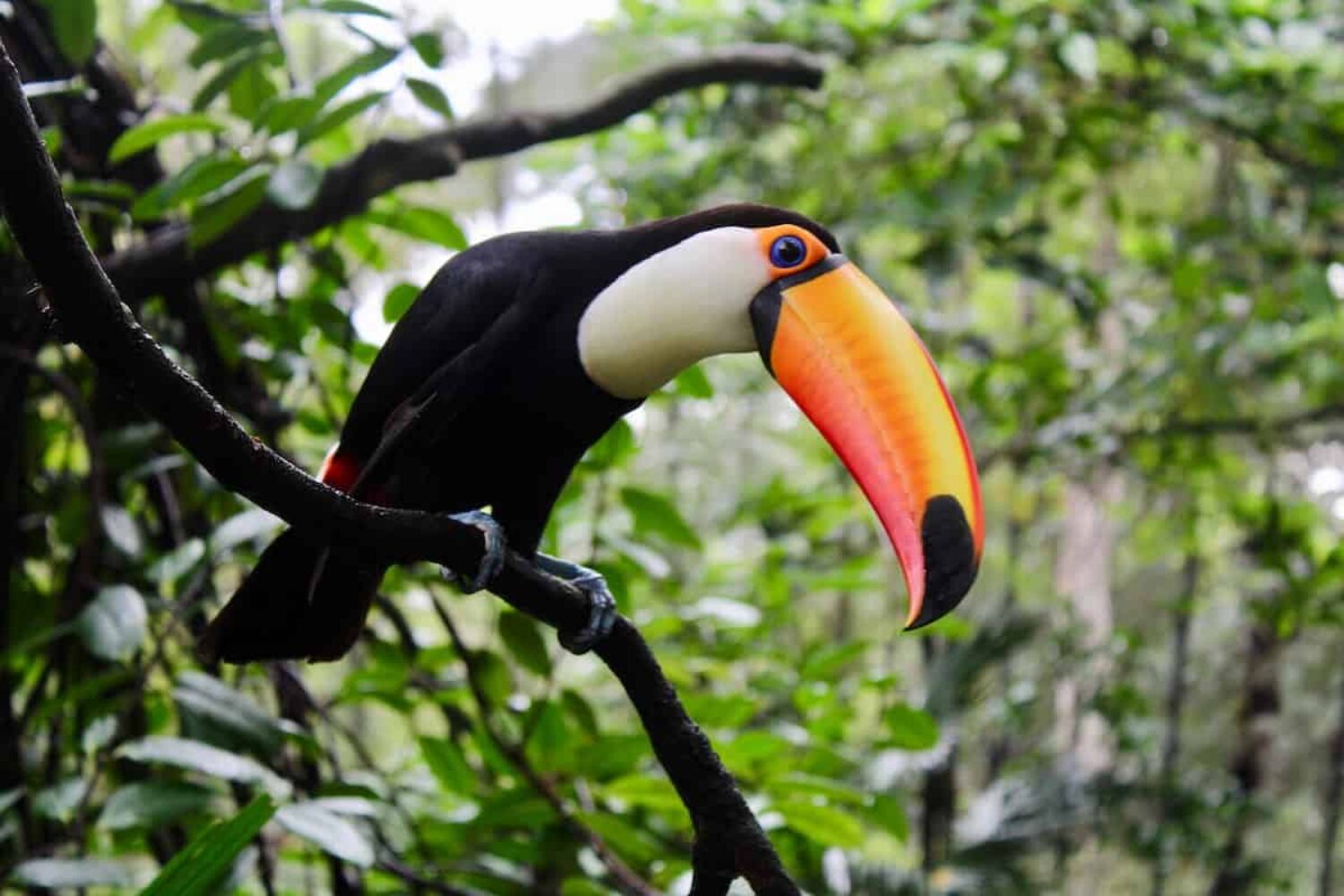 And they're not short of practical suggestions. Under the heading Tarimat Pujut (Abundant Life), the Wampis have created an impressively detailed plan. Its goal is to preserve the forest so that it can be used as an economic home for its inhabitants and a thriving ecosystem that, by acting as a carbon sink to help Peru meet its UN climate agreement obligations.
The Wapichan also have a management program based upon 250 community meetings on their lands. If it is put into practice, says Immaculata Casimero (one of its designers), it could help Guyana also meet its climate goals. 
Chief Kokoi states that at the end of it all, all such plans rest on the recognition of the rightful owners of these forests by those who have lived in them for thousands of years. As Perez Rubio puts it: "People ask us: 'How can we help keep forests standing?', and we say, 'Start by recognising our rights. Then we can help you'."
Martin Wright is the chairperson of Positive News

Illustration: Lucila Perini