The Dutch nation has reduced its prison population to such a degree that it's now turning old prisons into socially useful buildings such as schools and refugee centres. What went right?
A vast X-shaped building marks the spot on an Amsterdam map that has brought a decade-long search to a close.
Spread across three maxed-out campuses, with almost 1,000 students on roll, the British School of Amsterdam had struggled to keep up with the capital's growing demand for international education. This was until it discovered the striking 14,000m2 property that it moved into on April.
The site had many advantages, not least its security, because − until recently – it had in fact been a prison. What is now the school's freshly painted theatre with shiny chestnut-coloured beams was, until 2013, the prison chapel. And the mirrored dome at the building's heart was a way to survey the four corridors branching out from it.
"We've kept the wings. They just worked really well for each of the school sections," explains the school's communication manager Lisa Harrison, who says the cheerful atmosphere in the building "surprises everyone".
It is the latest example of prison buildings in the Netherlands being repurposed, often in socially useful ways. Just 20km away, in Haarlem, the former De Koepel prison is being converted into a multi-purpose site to include student accommodation and social housing – answering a national shortage of both.
Meanwhile in the province of Drenthe, the National Prison Museum, housed since 2005 in a former penal colony, aims to open up a nuanced conversation on crime and punishment, as well as sharing its gruesome history.
Also, Quirkier's uses were also found. Utrecht's Wolvenplein created a city beach within the steep walls of its exercise yard, while − before its demolition − Amsterdam's Bijlmerbajes provided employment for some of the asylum seekers temporarily housed there, by converting 15 cells into a Syrian hammam.
As the UK embarks on its largest prison building programme in over a century, with prisoner numbers almost doubling in the last 30 years, the prison population in the Netherlands is going in the opposite direction. It has been declining steadily, with the exception of a small increase over the past three years. Today, the incarceration rate per capita is half the UK's; there are far fewer repeat offenders; and reported crime continues to decline. The Netherlands has sometimes even imported convicts from overseas to fill its empty cells, and keep some prisons open.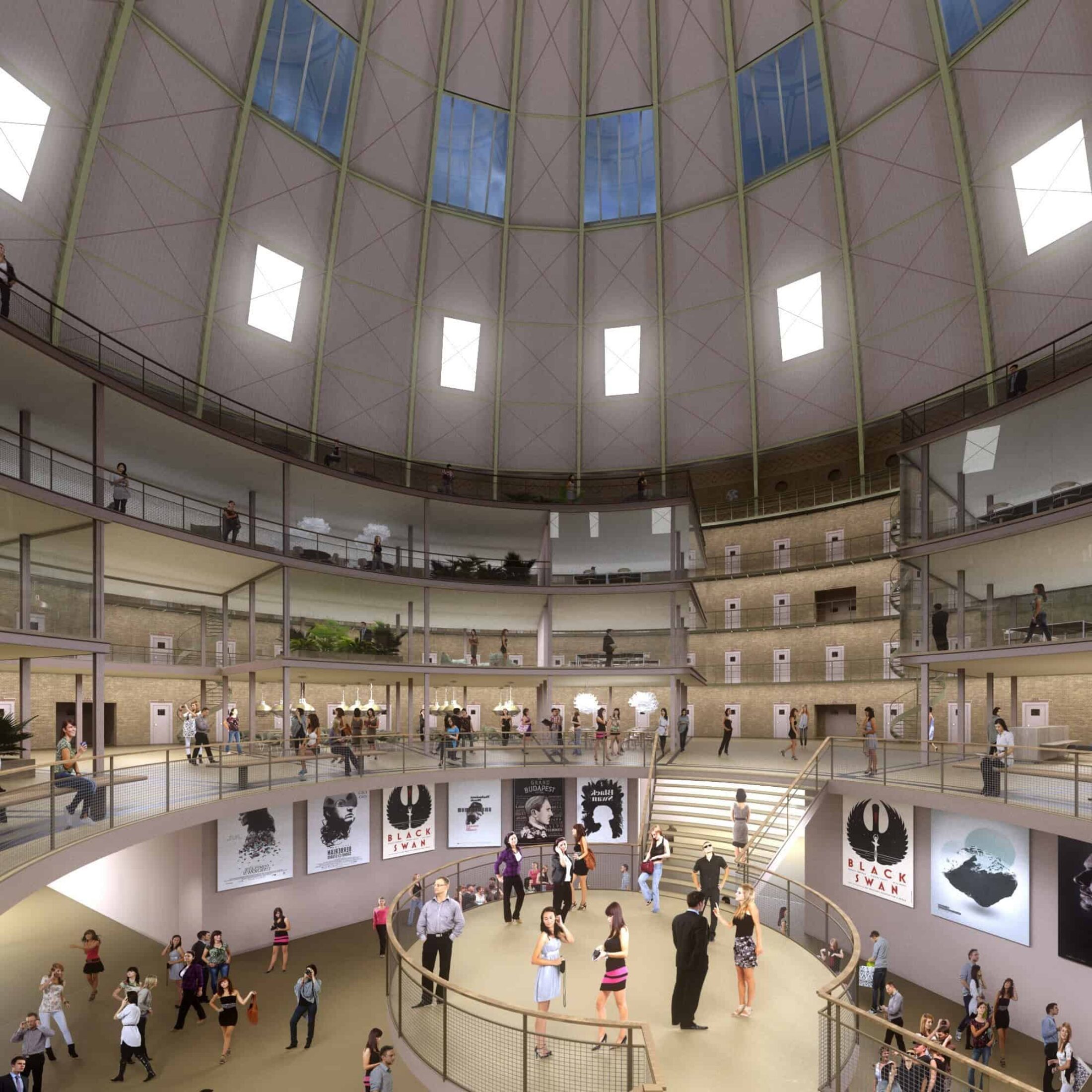 The British government is imposing the most life sentences in Europe under the leadership of a prime Minister who claims he wants to see hi-vis chains gangs established. However, the Dutch see the advantages of a more punitive approach. Only around 30 people are serving life sentences.
Reeling from the Nazi occupation during the second world war, the Netherlands had "a strong sense of the dangers of an overbearing state and the horrors of imprisonment", explains Francis Pakes, a Dutch national and professor of criminology at the University of Portsmouth. This resulted that prisoners were given fewer sentences than before the war, and were treated with more humanity.
"In the UK, to be tough on crime is framed as a solution against a threat of disorder," says Pakes. "Whereas in the Netherlands [historically], crime was just something the system had to respond to." The decriminalisation of soft drug use and sex work (in 1976 and 2000 respectively) reflects this pragmatic approach, while investment in youth intervention schemes, electronic tagging, and residential care for offenders with addictions and mental health problems has promoted rehabilitation and minimised prison time.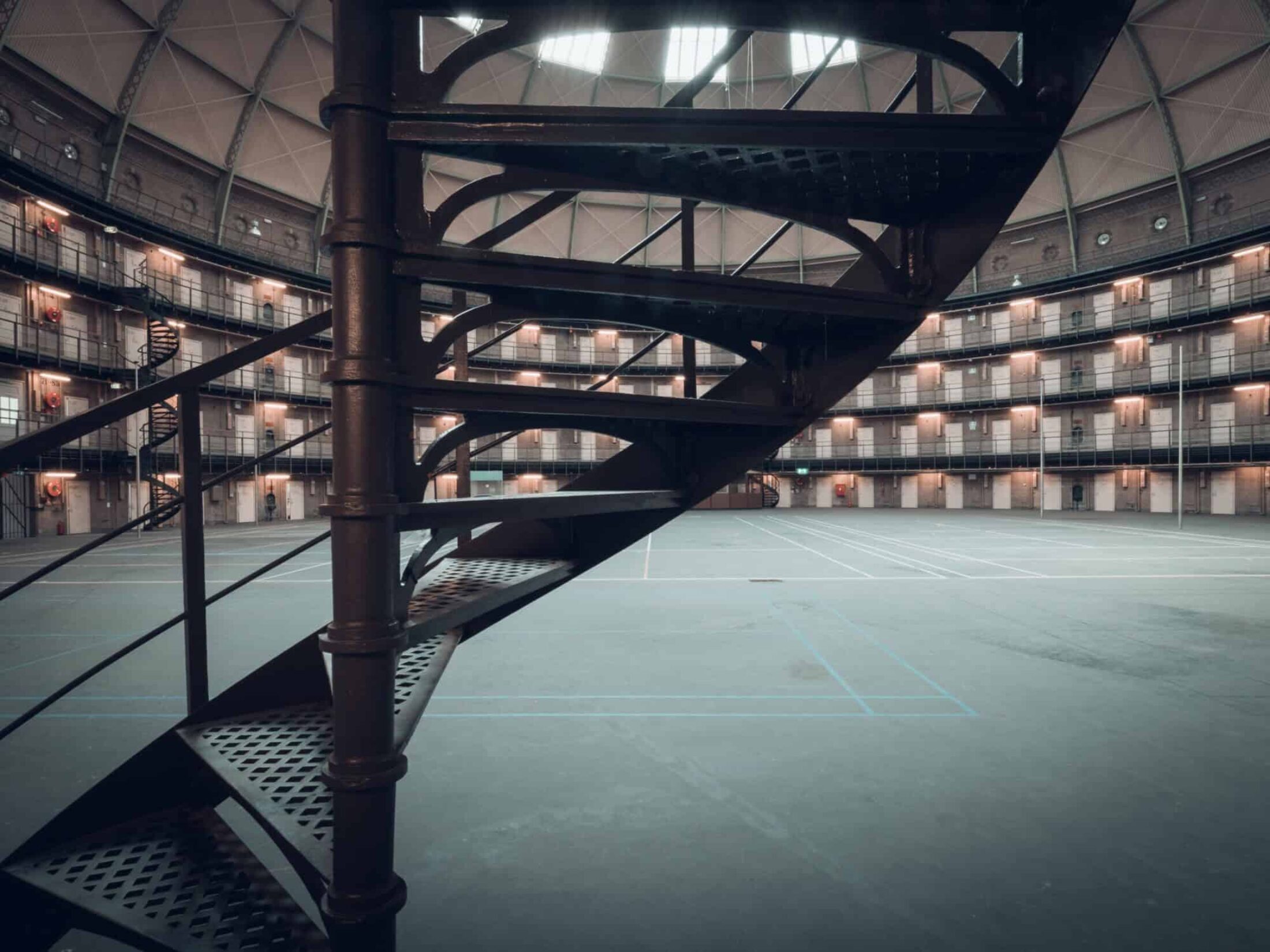 "In the Netherlands [compared to the UK], the prisons are − by and large − better maintained, better staffed, more spacious and more decent places," explains Pakes. These are all factors that, studies have shown, make offenders' successful reintegration into mainstream society more likely.
Low rates of poverty, high social security and a relatively unmaterialistic culture – in the Netherlands, being unshowy about wealth and living simply are generally valued traits – all play a role in reducing crime. And, the lack of minimum sentencing means that lengthy jail spells – which Dutch research links to higher reoffending rates – are rare.
Rivelino Rigters, a musician, author, and social entrepreneur from Amsterdam, knows firsthand the negative effects of incarceration. Fatherless and seeking the approval of older boys, he got caught up in drug-selling and theft, and was serving his first prison sentence at the age of 13. He claims that prison only exacerbated his criminal connections. "I actually came out worse than before I went in."
"Locking someone up is not a way to solve the problem," Rigters insists. "Sometimes it only makes it bigger because, for some people, crime was either their last resort or there was no other way to make a living."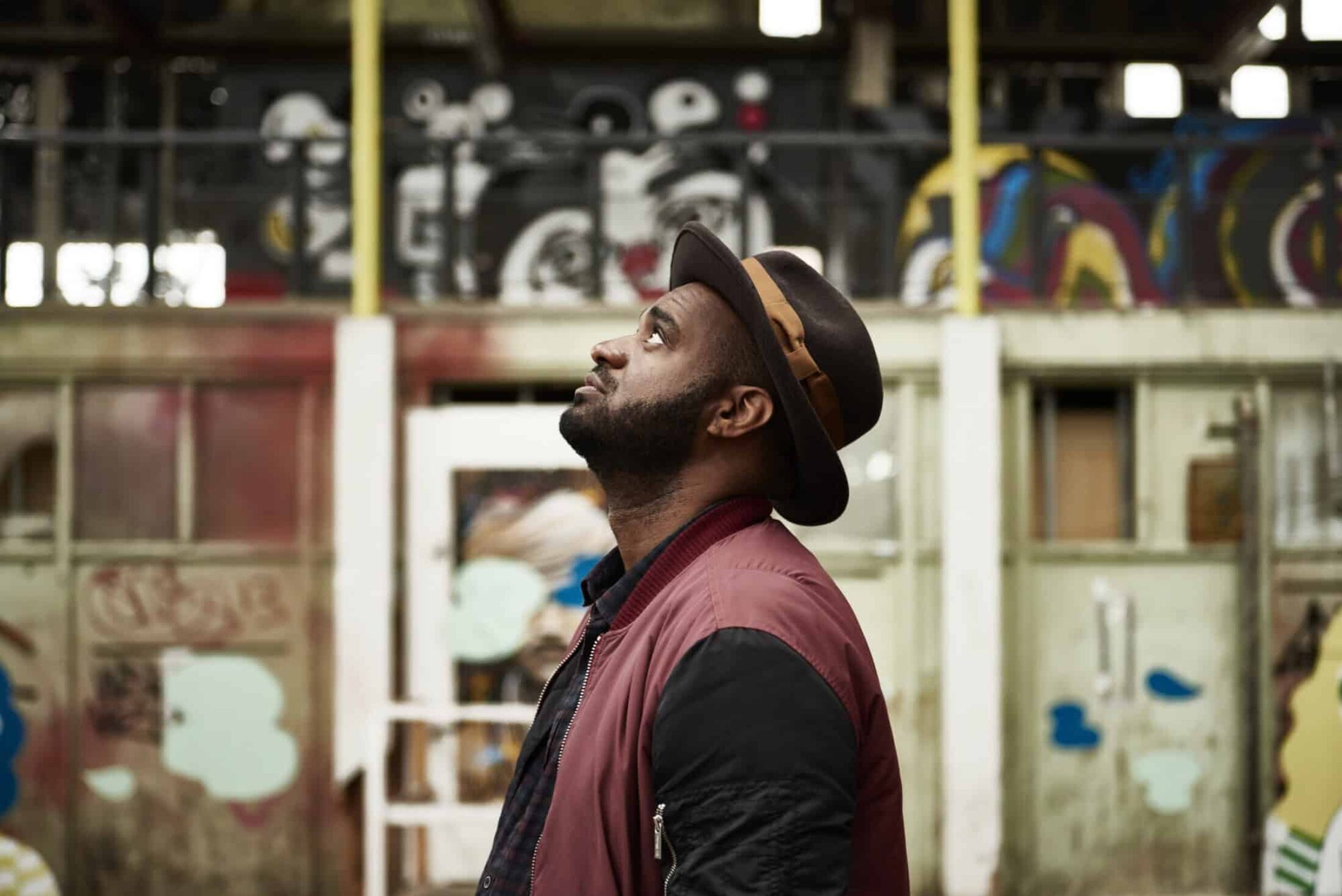 Instead, Rigters' organisation Criminal Minded, which mentors current and ex-prisoners to access the skills and networks they need to rebuild their lives, is typical of the more personalised approaches now being trialled. It focuses on offenders' "strengths, talents and possibilities" and "what needs to be healed in order for them to take positive steps forward".
Pakes believes that the prison-based model has served its purpose. "What you find in the Netherlands when you talk to senior police officers, prosecutors or judges, is that very few people have anything positive to say about the effect of imprisonment," he says. "Nobody really believes it works.
"We now know better that if you want to turn those lives around, simply being punitive is not going to cut it," Pakes concludes. "It needs something much more wholesome than that."
Three Dutch prisons that were repurposed
1. A night in the nick – the hotel and restaurant
Buildings in Roermond are now occupied Hotel Het Arresthuis and its Michelin-starred restaurant Damianz formed a state prison from 1863 to 2007. In its final years, it was used to hold drug smugglers along with illegal immigrants. Grouped around original cast iron stairways and balconies, the rooms range from 'comfort cells' to a luxurious suite.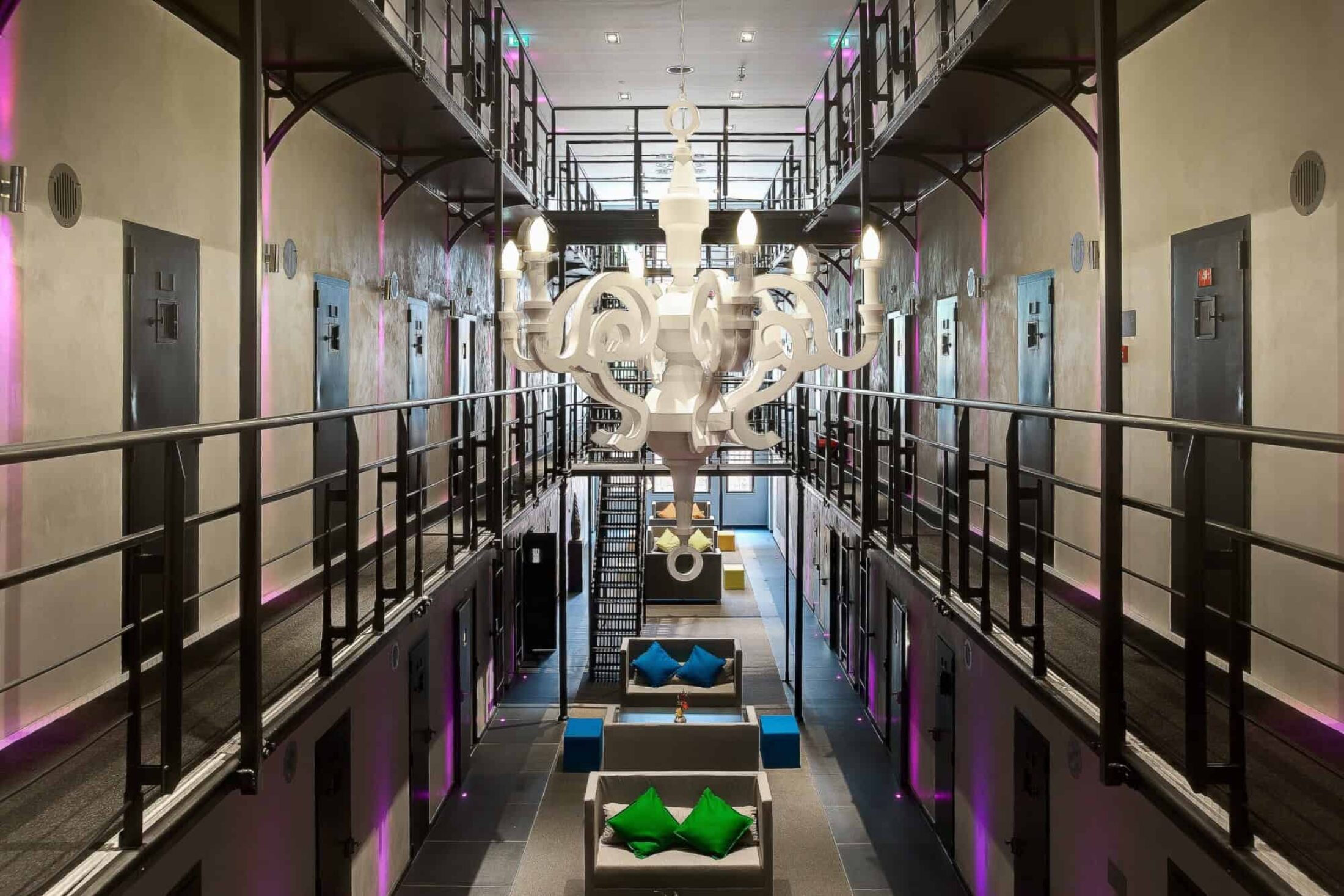 2. The lock-up that's looking up – the business centre and library
The formidable spires and moated entrance of the Blokhuispoort prisonThe city of Leeuwarden welcomes visitors to its cultural business centre. It's designed to boost investment in a province with the lowest GDP nationally. The Alibi hostel, with its barred windows, offers affordable accommodation, while the transformation of the prison chapel into the city's central library was completed earlier this year.
3. Gluttons for punishment – the escape game
Beneath the gigantic panopticon of Boschpoort penitentiary, a cast of 80 actors lead 400 'inmates' in orange scrubs through an adrenaline-filled escape experience. Elsewhere in and around the building – rebranded the FutureDome – spaces have been used as a meeting centre for people with autism, temporary housing, a pop-up theatre and an ice rink.
Main image: The former Boschpoort prison in the city of Breda is now the FutureDome entertainment venue. Credit: Prison Escape.