American Indian-led conservation efforts are helping to boost buffalo numbers, revive a culture, and feed the homeless.
It's two years since the Rosebud Sioux nation in South Dakota, US, began collecting bison on the Wolakota Buffalo Range. The herd now numbers 750 animals and the tribe hopes this will swell to 1,200 by 2023 – they want it to be the largest indigenous-owned bison herd in the country. 
It's part of a wider trend in the US. The tribes are driven by the need to address food shortages, achieve financial sustainability, restore ecosystems, and revive tribal culture. InterTribal Buffalo Council. 
"Wolakota is unique, because it isn't just about taking care of the land, or creating jobs, or feeding our people, or bringing back our culture; it is about all of those things," Clay Colombe, CEO of the Rosebud tribe's economic development agency, told Positive News. 
"Buffalo are central to who we are as Lakota. When we bring them back on to our land and into our lives, it heals and strengthens us." 
Millions of bison once roamed America, but they were nearly exterminated when the Native Americans were forced onto reservations. This caused a loss of a sacred connection and led to the extinction of millions. Native vegetation was often destroyed by cattle that had replaced them. 
Now, US leaders of indigenous peoples hope Congress will help them return bison to their lands. The Indian Buffalo Management Act was approved by the House of Representatives in December. It is currently awaiting Senate approval.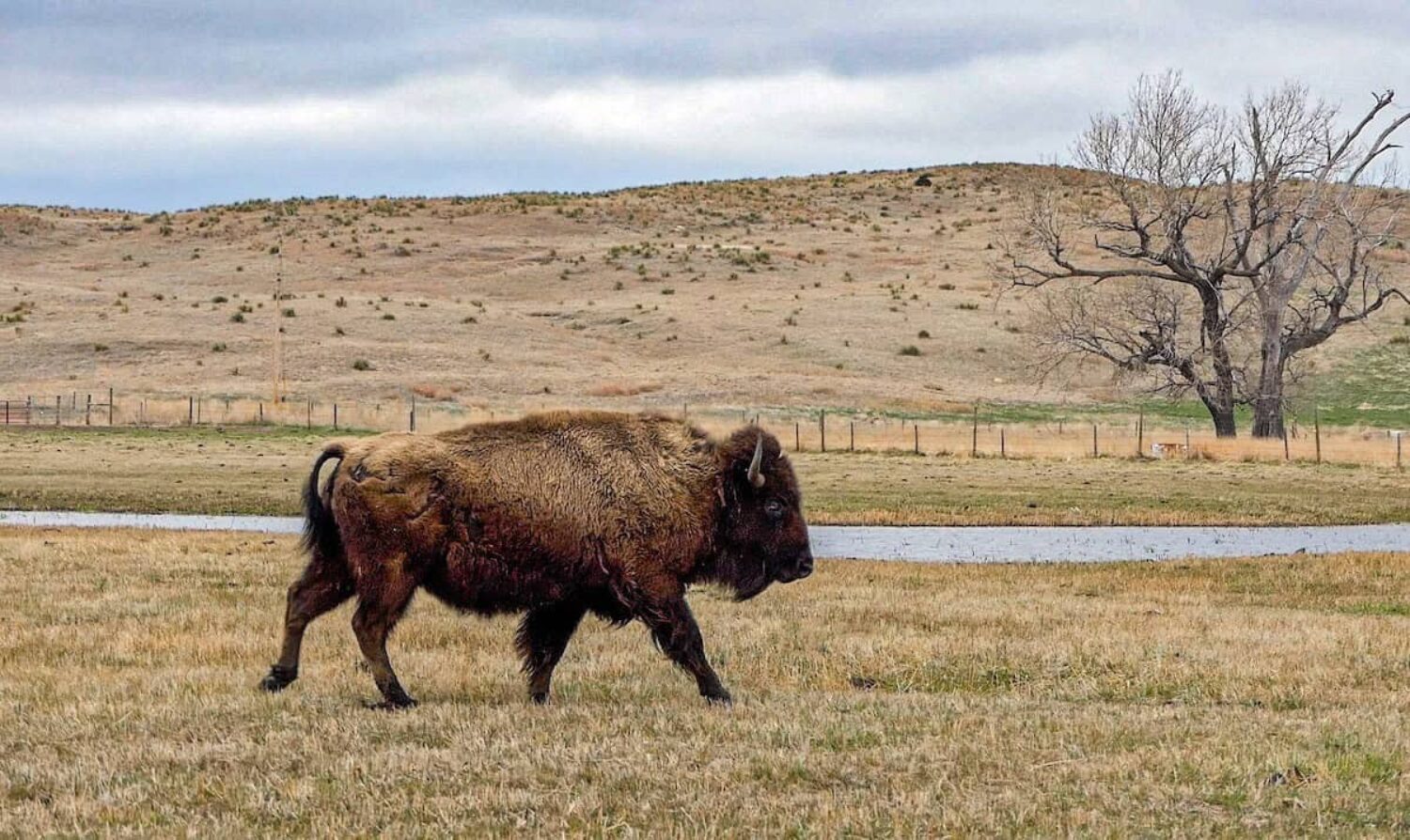 Wolakota's first animal was used to feed the homeless of the Rosebud Sioux reservation.
Colombe stated that he hopes the project will be an example of what can be achieved when indigenous-led ideas are given adequate funding and support. 
"We want to inspire others – indigenous and non-indigenous – to go out and do something even bigger and more impactful," he said. "We have been able to build the largest Native-managed buffalo herd in one of the poorest counties in the US. If we can do it here, projects like this can be done anywhere." 
Main image: Zachary Straw