A Banksy-style road artist is popping city decay into one thing lovely, whereas making the streets safer for pedestrians
An nameless road artist in France is fixing up Europe's pavements by filling hazardous potholes with vibrant mosaics.
Describing himself as a "bitumen mender, sidewalk poet and macadam surgeon", Lyon-based Ememem says his paintings "illuminates the injuries of the city cloth". 
However whereas his creations have gotten more and more seen in Lyon and past, the artist himself is incognito with few folks understanding his true id.
Ememem – who calls his creations  "flackings", a play on the phrase flaque, French for puddle – mentioned he was impressed to behave by the dreary sight of a pothole in entrance of his workshop. 
"I made a type of mosaic, self-tailored plaster for it, with out premeditation," he defined. " this primary 'flack' and the impact on folks round, I knew I used to be going to fill holes for the remainder of my life."
Ememem's 'flacks' usually resemble uncovered archaeological relics and are already gaining official recognition, with six items commissioned by the Lyon authorities.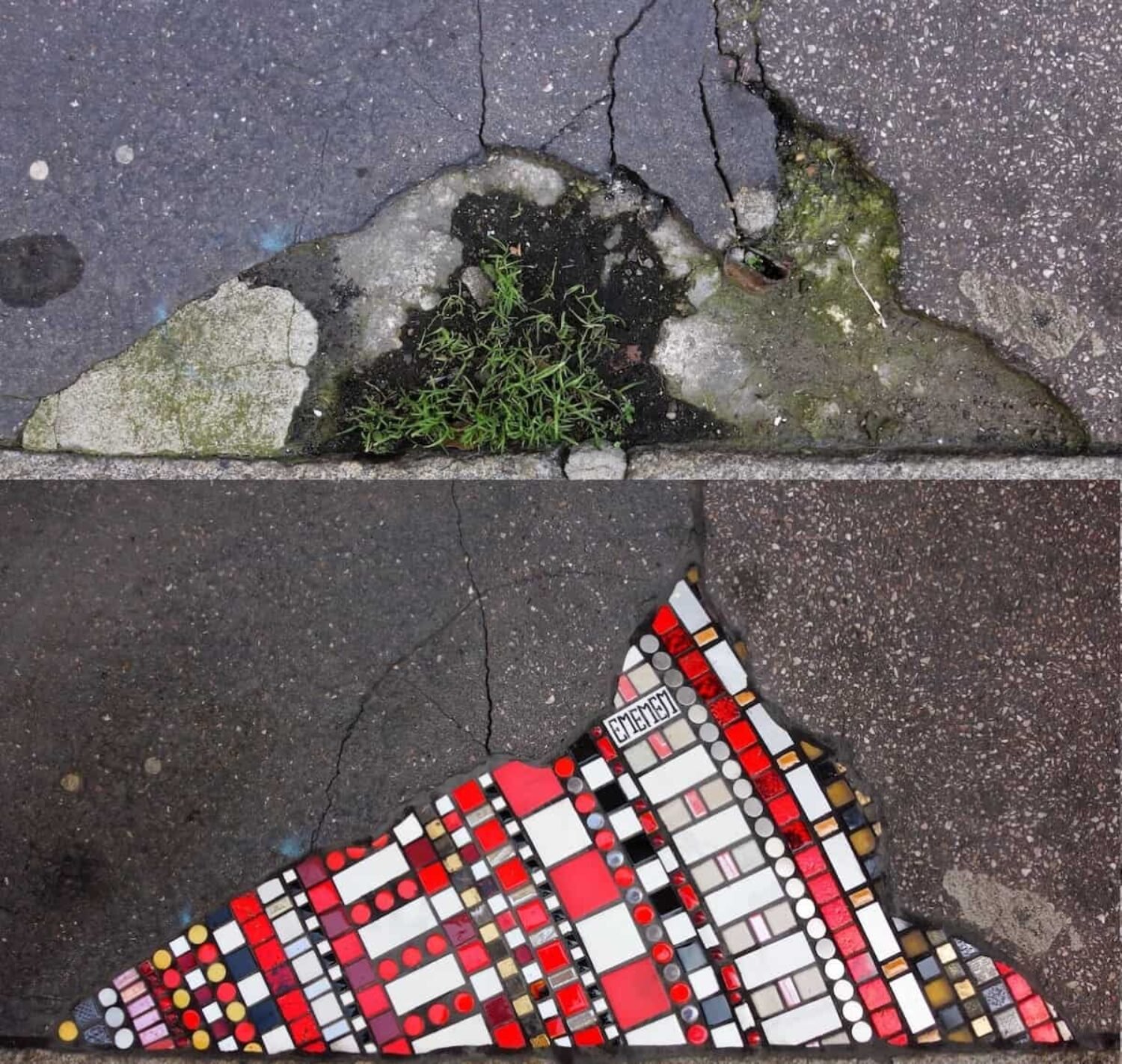 He says the eagle-eyed may also spot them in Norway, Eire, Scotland, Germany, Italy and Spain. 
"Suggestions from social networks made me perceive the highly effective symbolic dimension of my works on asphalt, and for this reason I do it once more, and once more," he says.
Essential picture: Ememem