Can we do more than the insensitive billboards that obstruct our streets and only benefit the advertiser and landlord? A swelling movement for more inspiring alternatives says 'yes'
Close your eyes and imagine you're standing in the heart of your nearest town or city. Allow your imagination to wander and take in the sights, sounds and smells of familiar streets. 
Now, look closely: Did you see corporate billboards in your visual memory? Perhaps not: the white noise of advertising has a direct line into the brain's subconscious. Familiarity breeds trust, which in turn creates sales.
Imagine if those billboards weren't there or were empty – what would you replace them with? For ideas, you could look to the growing global movement that's working on positive alternatives to commercial advertising. From community togetherness and creative expression, to the potential for beautifying and even rewilding areas – there is heaps to be gained if we reimagine these spaces, they say.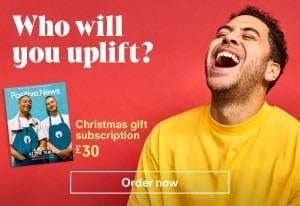 São Paulo, Brazil, became the first city to almost completely ban corporate advertising, in 2007 removing 15,000 billboards and 300,000 shop-front signs. In 2014 Grenoble in France replaced all billboards with trees and community noticeboards in a bid to "reduce citizen stress".  Last year, Amsterdam became the world's first city to ban adverts that promote high-carbon industries. 
As digital billboards become more popular with advertisers, they are being scrutinized closely. Each large screen uses the energy equivalent to 11 UK homes. (As you can see, the environmental consequences of the proposed music- and entertainment venue MSG Sphere at Stratford in London, which will broadcast five acres of advertisements for 18 hours each daily, are huge. New digital ad-screen installations have been stopped by cities across the country, from Santa Monica in California to Paris.
But it's one thing to reject what currently exists, of course, and another to create something that is – socially and environmentally – more inspiring.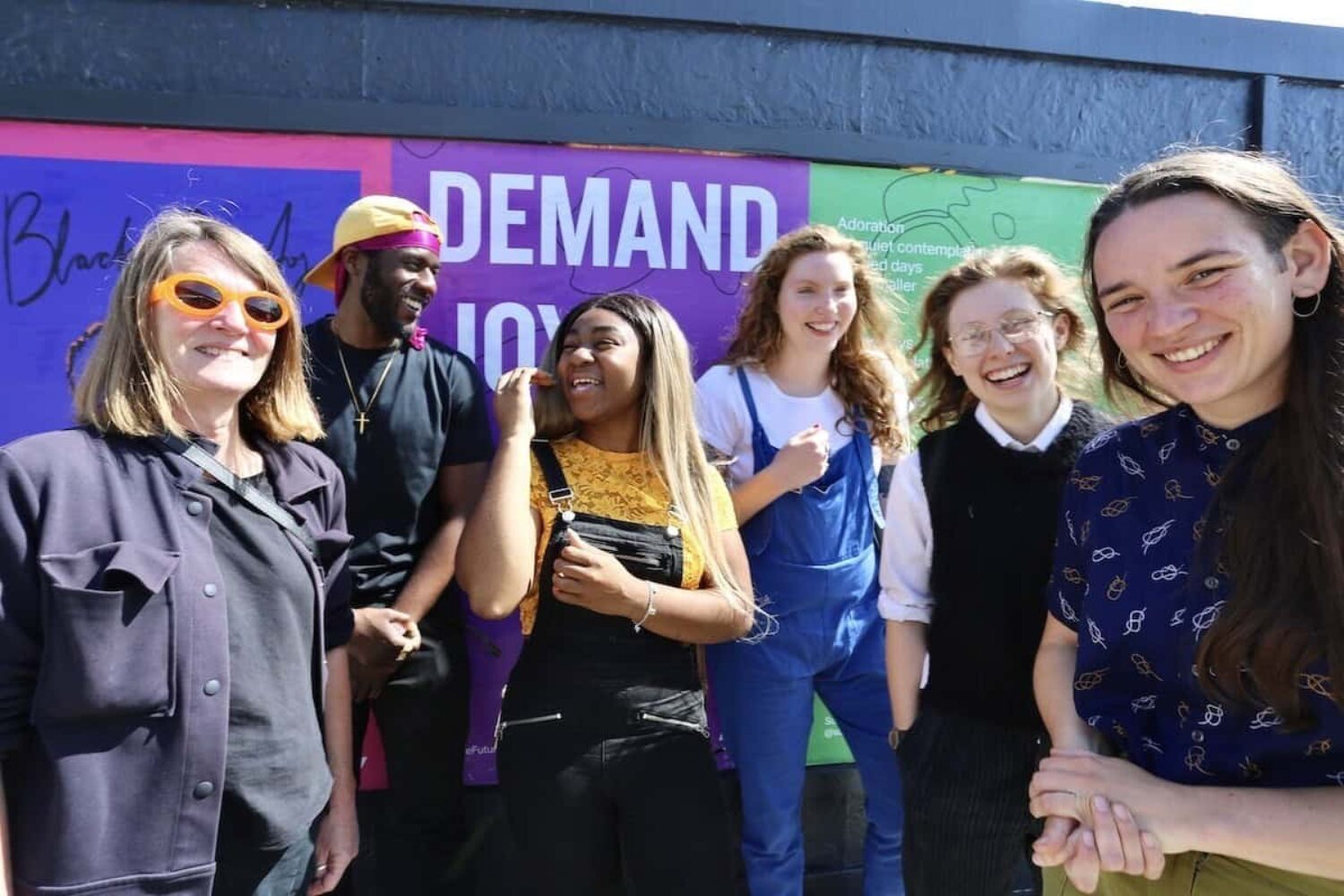 The UK-based Adfree Cities network – which grew from the Adblock Bristol group – supports residents to oppose billboard planning applications, then works with them to create a new vision for freed-up space. 
"We don't want to be too prescriptive," says Nicola Round, the network's co-founder. "We ask the community if they want empty space, community arts or a mural by a local school for example. Or to plant trees, or to build a climbing wall. There's so much exciting potential for these spaces."
Advertising affects us all, Round Notes. It's present in public spaces without our consent and we're usually unable to avoid it. "There's no active engagement, no conversation," she says. "But there's an opportunity to change that."
Other UK groups are also working on the challenge. BadvertisingThe New Weather Institute thinktank and climate action charity Possible organized the campaign. It's calling for a stop to adverts that fuel the climate emergency, from cars and airlines to fossil fuels.
There's so much exciting potential for these spaces
Arts collective Brandalism uses 'subvertising' – transforming or replacing ads without permission – to challenge what they see as corporate control of culture and space.
Anne Cronin, professor of cultural sociology at Lancaster University, agrees that removing billboards can expand horizons, and that freeing up public space can lead to "new thinking and social connections" – with the opportunity for expression top of her list.
Some of the projects have sparked creativity. In Bristol, Adblock created the Burg Arts project in the St Werburgh's neighbourhood. It's a rolling installation of art created by local people on a billboard that was previously used for commercial ads.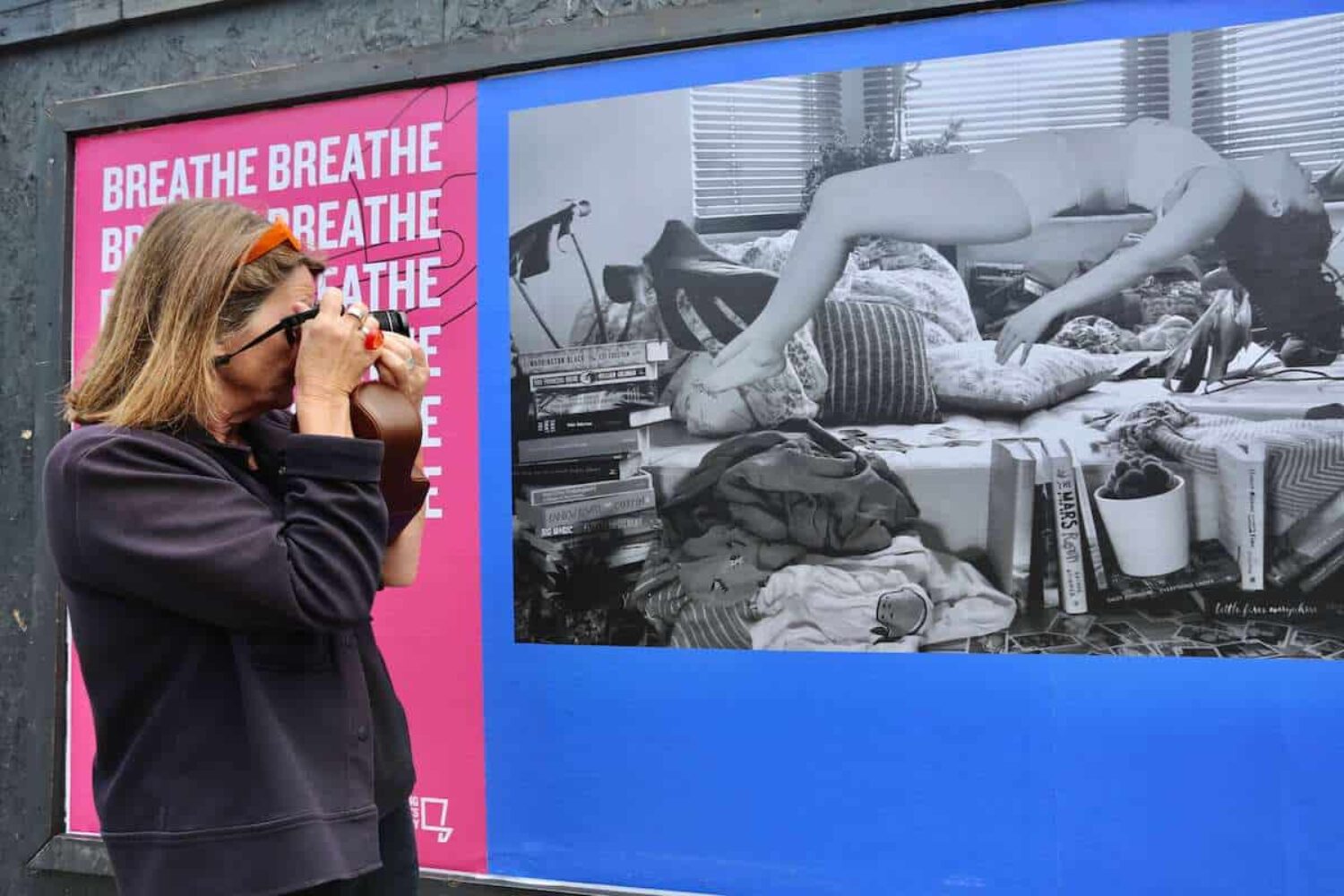 Artworks created to date range from residents' reflections on their neighbourhood, to statements of solidarity with the Black Lives Matter movement. Colourful collages featuring images of local landmarks emulated neighbourhood graffiti art; layered geometric patterns created giant Magic Eye illusions; and a portrait of Bristol wasteworkers at rest celebrated the 'real heroes' of the community. Contrary to the ads for fast food, junk food, and chain stores, the artworks brighten and beautify areas. 
Benoit Bennett, a member of Adblock's art group, is adamant that people benefit deeply from being visually represented in their surroundings. "The contrast between that and a commercial billboard, so alienating to a lot of people, is huge. It shows that these spaces can be ours." 
A hint of what's possible 
Artists used Covid lockdowns to repurpose ad spaces across the country to spread messages of love, solidarity, and gratitude. The #WhoseFuture project was created by the Bristol-based Rising Arts group, young artists took advantage of unused advertising boards across the city, turned over to them by companies concerned with falling revenue over lockdown, to plaster the city in messages about care and wellbeing. 'To care for you is to care for me' and 'Rest is a revolutionary act' sung out from neon backgrounds. 
"The campaign proudly sat in the belly of the city," says Sophie Cottle, whose poetry featured as part of the project. "It presented a break from the relentless overstimulation of advertisements and, instead, offered the people of Bristol a powerful alternative to open up conversations. For me, that's priceless."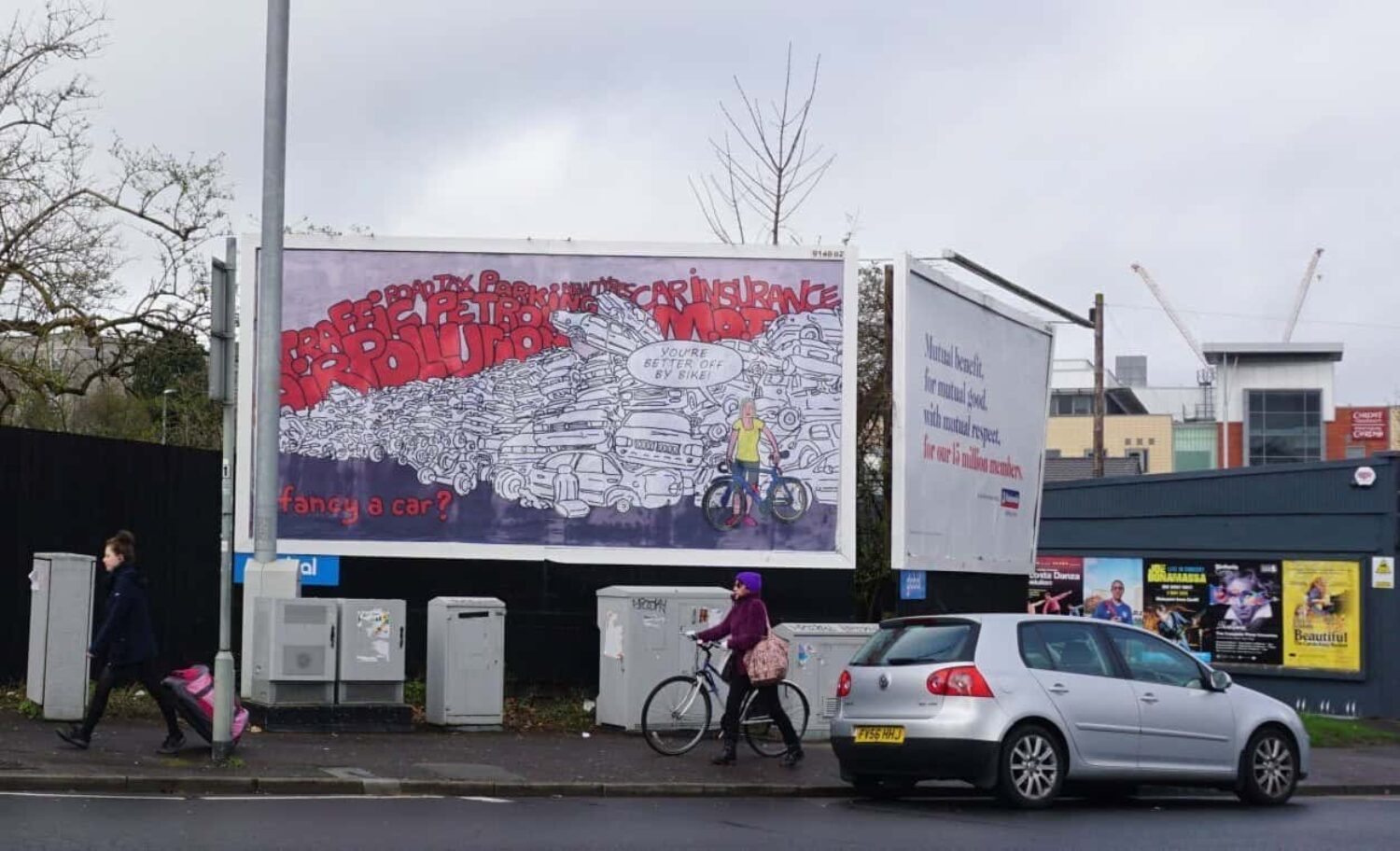 Of course, the topic is not clear-cut: before billboards, adverts were often painted directly on to the walls: nowadays they're seen as charming pieces of heritage. Advertising is an important source of revenue for many local authorities; and it's difficult – perhaps impossible – to define what is 'good' and 'bad'. (Advertising electric cars can be bad. Is petrol bad? Hybrids are better?
But if the Adfree Cities movement, and similar groups, persuade us to consider what we'd actually like to have in our towns and cities – rather than accepting what we're served up – that could be an important first step.
"This is why Adfree Cities captures imaginations," says Round; "It's a really important part of the overall vision for a world that prioritises happiness, community and creativity – and gives people space to think – and breathe."
Steps taken by cities in the UK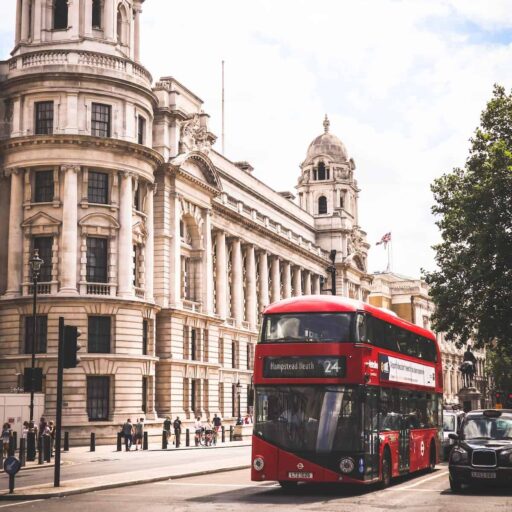 London
In an effort to combat childhood obesity, the Transport for London network implemented the Healthier Food Advertising Policy in February 2019. It bans junk food advertising. The policy was supported by more than 80 percent of Londoners.
Image: Mariana Alves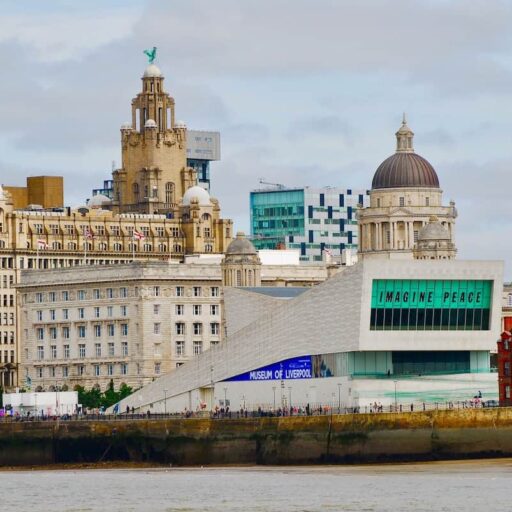 Liverpool
In January this year, Liverpool became the UK's first city to move to restrict adverts for climate change-fuelling industries.
Image by Conor Samuel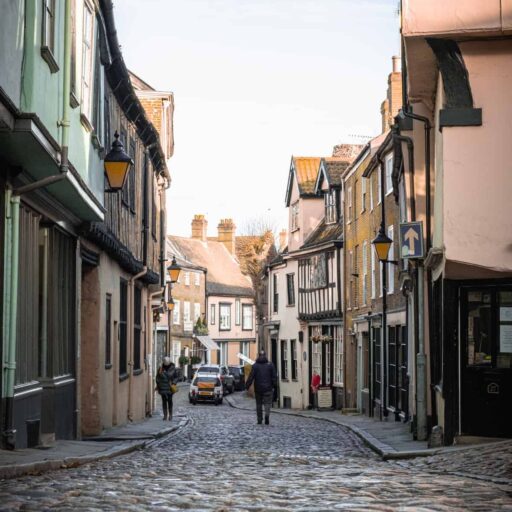 Norwich
Norwich city council voted unanimously in June 2021 to adopt a motion in support of ethical advertising, citing its 'duty of care' to residents.
Image: Tom Juggins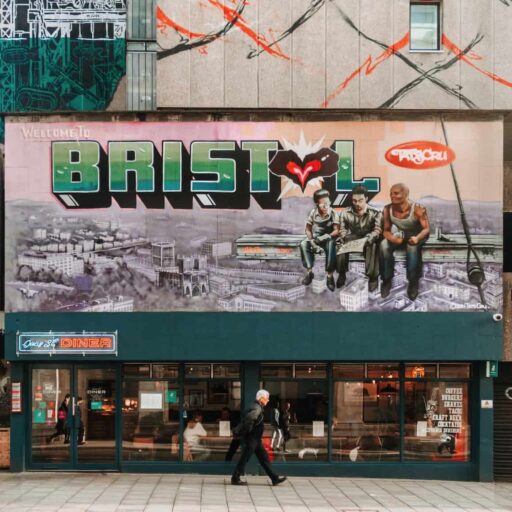 Bristol
In banning advertising of junk food, gambling, payday loans and alcohol in March 2021, Bristol brought in England's most wide-ranging policy of its kind.
Image by Martyna Roberter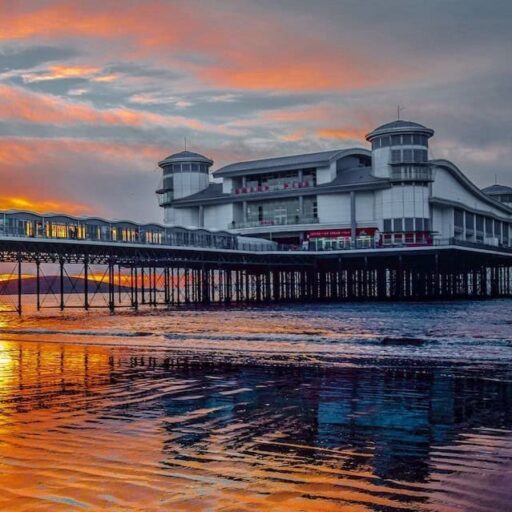 North Somerset
After a vote in July 2021, North Somerset council's advertising policy will restrict campaigns for polluting industries such as cars, airlines, airports, and for fossil fuel companies.
Image: Weston-super-Mare pier, North Somerset. Credit: Tom Podmore
Main image: Colin Moody/Rising Arts Agency