High streets are dominated by homogenous chains and empty shops. A new model is offered by artists, makers, small businesses, and offers an alternative vision.
Her mission is to connect artists, creative entrepreneurs, and independent businesses with affordable pop up spaces in high-footfall areas. Meet Tillie Peel. Pop-Up ClubA movement that is helping to revitalize the UK's high streets.
So, the Pop-Up Club. It was a great idea. 
We were tired of seeing 'copy and paste' high streets and empty shops that simply weren't accessible for small businesses. 
We began small in 2017 by working with the council to organize a monthly makers market at our local high-street. We also secured our first popup shop at the local shopping centre. 
I discovered that by partnering with other small businesses, we were capable of removing the risk and making it more affordable for independent, creative, and sustainable brands to have bricks-and mortar presences, allowing them showcase their products. 
What's your model? 
Although the duration of pop-up shops can vary, they are usually at least six weeks. Some of our most successful pop-ups have been extended. For example, our shop at Chelmsford lasted almost two years. Landlords also get a benefit from our model. They can activate empty units with an engaging and footfall-driving design. 
How has the idea changed in the past five year?
We were inspired by customers and traders to expand the concept. 
We've grown from strength to strength – 2021 was our biggest year yet. We opened eight shops, including in London, Manchester and Brighton, and we worked with Bluewater and Westfield shopping centres. We generated over half a billion dollars in income in 2021 through our pop-up stores.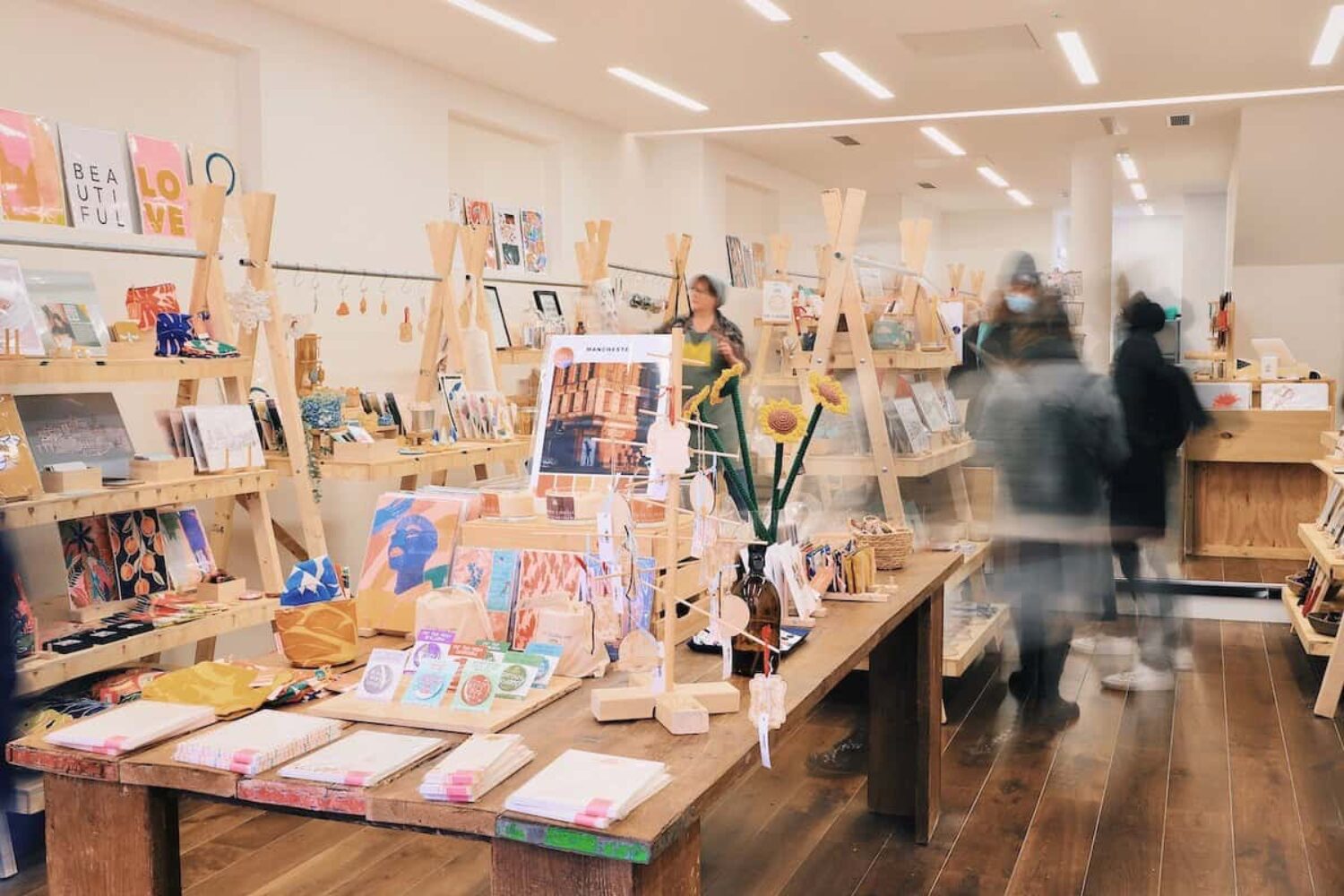 How do I choose where to work? 
We look for areas where we can make a real impact – by injecting new life into high streets or into prime locations such as shopping centres, which have high footfall (and often big brands) but little space for independents. 
What can high streets gain from you coming to town?
The pop-up model offers more flexibility, lowers risk for us and our traders, as well as opportunities to invent. We're able to trial different locations and can network with, and support, more small local businesses. This keeps our pop-up events fresh and interesting. 
The trend to shop small and sustainably is growing. High streets are crying out for more creative, unique and sustainable alternatives – and we offer just that.
Main image: Hiral Jethwa Photography 
This article is the latest in our 'reinventing the high street' series. In recent weeks, Positive News has been shining a light on the people, places and projects that are breathing new life into the UK's town and city centres as many retail giants abandon them. 
Help us continue breaking the bad news bias
Positive News is helping more people than ever to get a balanced view of the world – one that supports their wellbeing and empowers them to make a difference towards a better future. And as our audience and impact grows, we're showing the rest of the media that good news matters.
But the UK's cost of living crisis is hitting us hard, with fewer people able to commit to a magazine subscription – which has traditionally been our main source of funding. Plus, printing and paper costs continue to rise.
We don't want to put a paywall on our website, because we believe everyone should have the chance to benefit from good news. But we won't be able to continue funding our online reporting without your help.
If you value the work we do and have the means to make a regular contribution, please consider becoming a Positive News supporter. We need 1,000 readers to contribute just £3 per month to get us through this challenging time.

Remember that we are a not-for profit and work only for you. All funds go towards our journalism.
SUPPORT POSITIVE NEWS TODAY