Many insulation materials that are currently available are made from fossil fuels. But, a new popcorn-based version offers an alternative.
Scientists have found a way to make popcorn a sustainable building material.
In the current climate crisis, home insulation has been a hot topic. The main challenge in the race for net zero is keeping properties warm and cool. Around 40% of global emissions are generated by buildings. 
Some insulation materials are not sustainable. Many are made out of plastic – a byproduct of fossil fuels – and are hard to dispose of.The safety concerns, highlighted by the Grenfell Tower fire2017 London. Seventy two people perished in the blaze, which spread rapidly due to the building's external cladding and insulation.
Offering what they say is a safe and sustainable alternative to existing home insulation are scientists at Göttingen University, Germany, who have devised a technique for turning popcorn into insulation boards. 
The team behind the innovation said the boards had "excellent thermal insulation properties and good protection against fire". They added: "the great advantage of this granular material is that it is a plant-based, environmentally friendly and a sustainable alternative to the products derived from petroleum currently used in the industry". 
It remains to see how long the popcorn boards lasts compared to manmade alternatives. Also, it is possible that they may attract certain types or animals.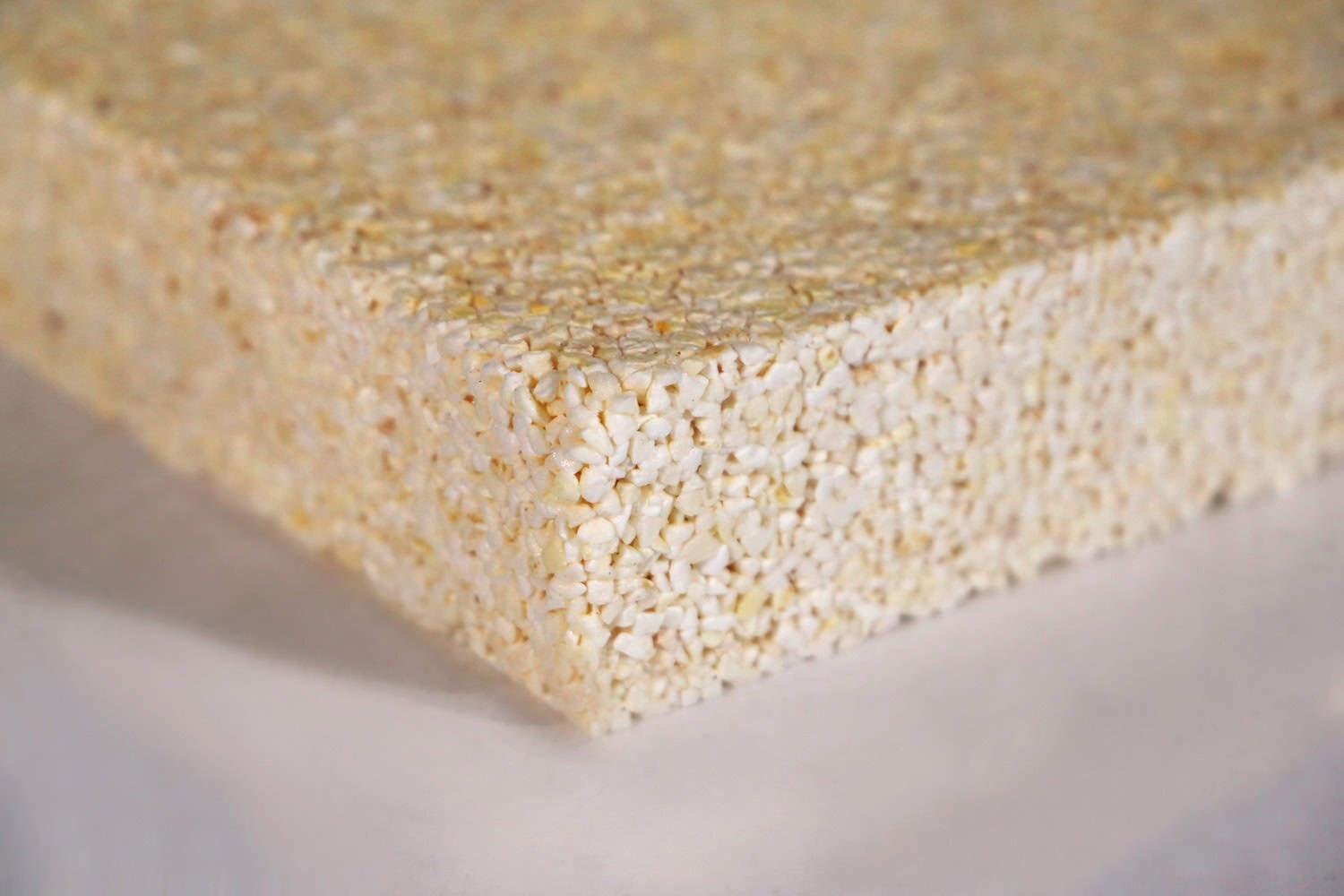 Nevertheless, Göttingen University has signed a licence agreement with Bachl Group, a building materials company, for the commercial use of the process and the products.
Professor Alireza Kharazipour, head of the team that developed the popcorn boards, said: "This new process, based on that of the plastics industry, enables the cost-effective production of insulation boards at an industrial scale. Especially in the field of insulation in construction, this ensures that natural insulation materials are no longer just niche products."
Main image: Yulia Khlebnikova