A prominent politician, who has gained lots of media attention in recent months, just announced he will not be running for office in 2018.
Jason Chaffetz, the chair of the House Oversight committee and U.S. Congressman, announced on his facebook page that he has decided not to be a candidate for any office in 2018.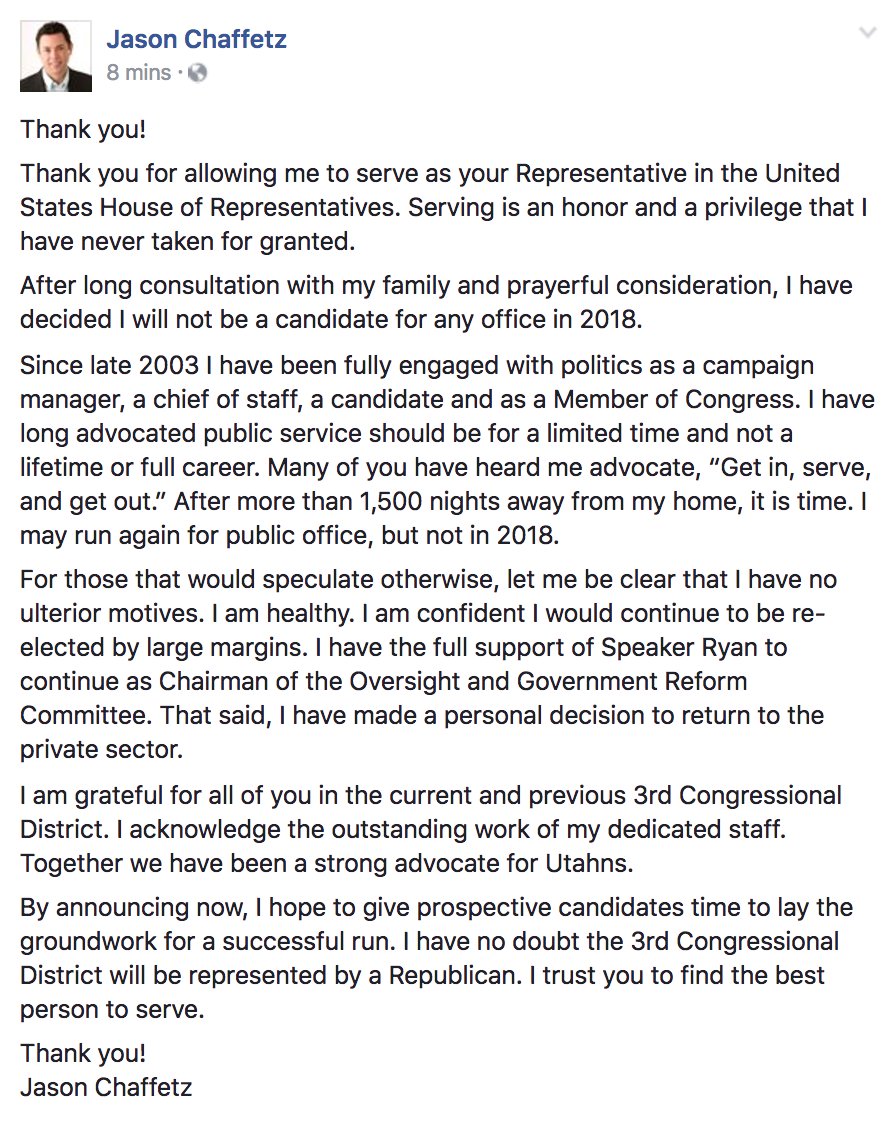 Many have speculated that Chaffetz may still run for governor in 2020, but that is still to be determined.
Chaffetz was a key player in the investigation of Hilary Clinton's private email server. He also dealt with voter fraud and wiretap[ing claims concerning President Trump.
What do you think about this?
Let us know in the comments section of our Facebook page!