It's a year since Sarah Everard was murdered in London by Wayne Couzens, a male police officer. Positive News spoke with five men to discuss the history of gender-based violence, including Ryan Hart and Luke Hart, ahead of the anniversary.
Lance Hart killed his wife, daughter, and self in 2016 just five days after his family had left him. His sons Luke, Ryan and his daughter, Laura Hart, have dedicated their lives helping others in controlling relationships. 
Lance Hart killed Claire Hart and their 19-year old daughter Charlotte in July 2016 outside Spalding, Lincolnshire. He then turned the gun against himself. Although he left a murder note, it revealed that he intended to kill Luke and Ryan as well. However, they were both working overseas at the time. 
Ryan and Luke, then 26 and 25 respectively, were forced to speak out in the midst of the media frenzy. "Outlets were doing vox pops, quoting people claiming our father was a good guy who was always caring," Luke recalls. "Why would you say that after he's murdered his family? It was as though Mum and Charlotte were just objects." 
Lance Hart was a bully and terrorist to them. He monopolised the household finances, taking Claire's wages and gambling them away. He used the lack of money to isolate his family by telling them they couldn't afford fuel to leave the home or Claire to go to coffee with friends. He forced them to obey arbitrary rules: "We had to fill the kettle up to exactly the same level, and if it wasn't he'd absolutely lose it and yell at us for days". 
The Hart children excelled academically. In 2016, Luke, Ryan and their engineering jobs had made enough money to rent a small house for their mother. They found themselves in shock in the waiting room at the local police station, just days after helping Lance escape. "Our father hadn't ever been brutally violent. We thought: How could this have happened? We wondered where the murders came from. It was almost like the answer was on the walls." 
Six months before coercive controls became a crime, posters were posted to raise awareness. This led the brothers and their father to be abusive. So began their resolve to help others. 
Ryan and Luke have been working together with the charity ever since. Level Up, to create media guidelines for domestic violence that "give women's lives the status they deserve". In more than 130 speaking engagements, they shared their experience with over 10,000 people. Helping teachers, the police, social services and NHS staff to gain awareness of coercive control has been "heartwarming", Luke says. "Many safeguarding professionals have told us that they didn't understand coercive control before, but now they see the dynamics of it, and it's helped them intervene in many cases that they probably would have passed over otherwise."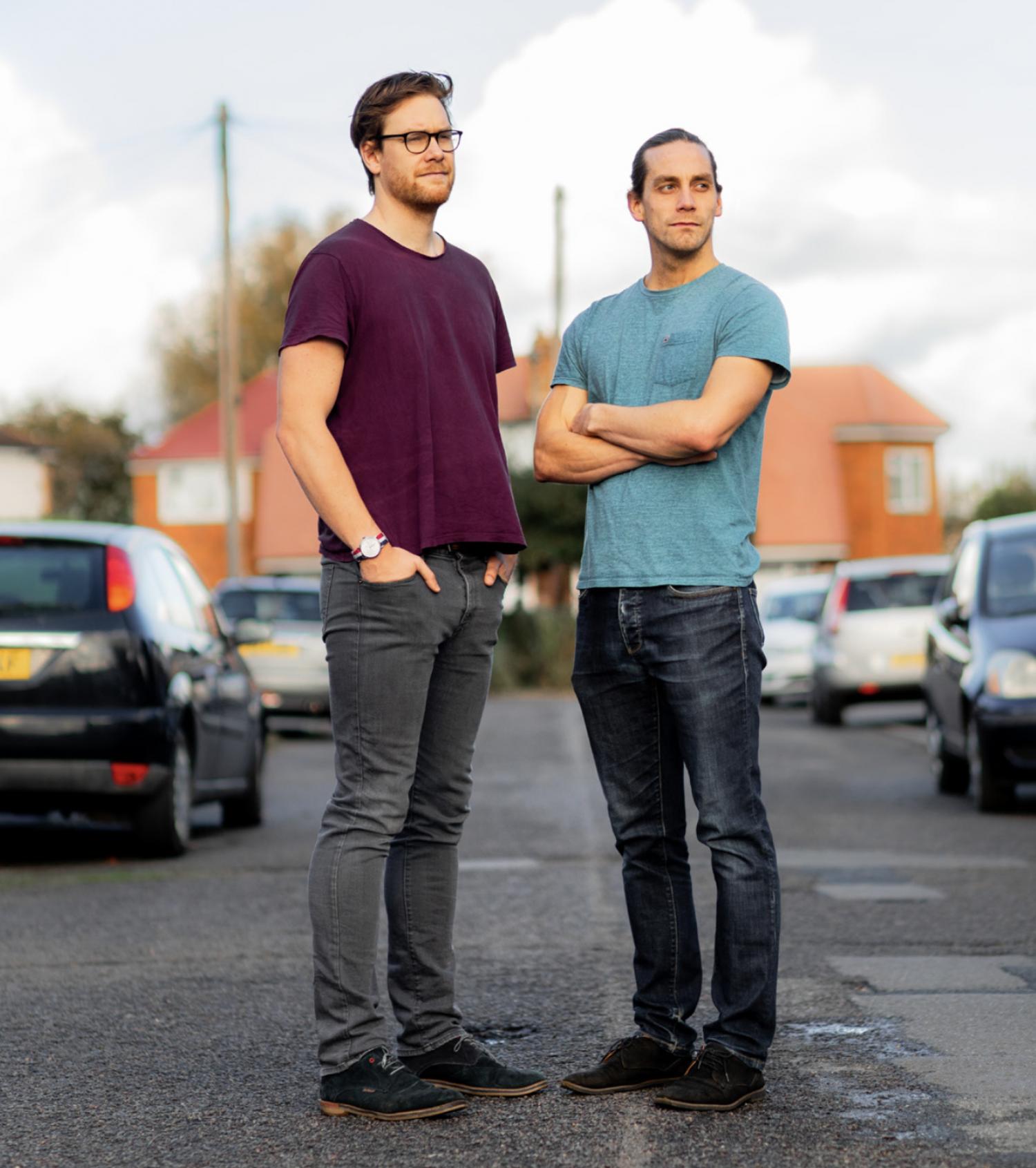 The brothers give talks to the general public and have also written a book, Remembered Forever, about their experiences. "Straightforward education of the public can make a massive difference, because domestic abuse victims themselves sometimes don't recognise what's happening to them," Luke explains. 
Ryan and Ryan receive a lot of messages from people who are looking to escape their abusive partner. "We usually put them in touch with services like Refuge Women's Aid, because one of the challenges of domestic abuse is how dangerous it can be after you leave." In the decade before 2018, for example, at least 43 per cent of UK women killed by a partner or ex-partner had taken steps to separate from them. 
The brothers have developed an e-learning course together with Safe and Together in order to address this problem more effectively. It will launch in the second half of this year. "It's essentially a tool to help victims articulate what they're going through, so that domestic abuse services can give them the support they need," Luke says. 
Education can make a massive difference, because domestic abuse victims sometimes don't recognise what's happening to them
Ryan and Luke have hundreds of conversations in an attempt to change rigid masculinity ideas. It's too simplistic to dismiss men like their father who murder their partners and families as simply "evil", without interrogating the societal norms that create them, Luke notes. "Our father got his identity purely from masculinity. He was a 'beta male' out in the world, so he had to get his masculine identity satisfied within the family, which meant he had to dominate, he had to be in control." 
The Hart brothers want to leave a lasting legacy for their sister and mother, who were dedicated to helping others. Charlotte was a volunteer at a special school, and Claire learned sign languages to help a customer with hearing loss at her supermarket job. They loved to sell what little they had at carboot sales to raise money for the local shelter for dogs. 
"No matter how hard things got, Mum and Charlotte worked harder to create more meaning, more purpose, more love," Luke says. "[After the murders] realising that we could help other people with our story has given us meaning."
This article is the fourth in an ongoing series on men who are standing up for women's rights.  
Main image: Sam Bush