These are the 10 visionaries who made a significant impact in 2021 according to the pages of our magazine.
Here are 10 visionary thinkers who made a difference in 2021, as reflected in our print magazine.
Our alternative honours list celebrates the everyday heroism, incredible feats and visionary thinking that made 2021 a standout year – for all the right reasons. Here are 10 ordinary people who made the year 2021 extraordinary, in no particular order.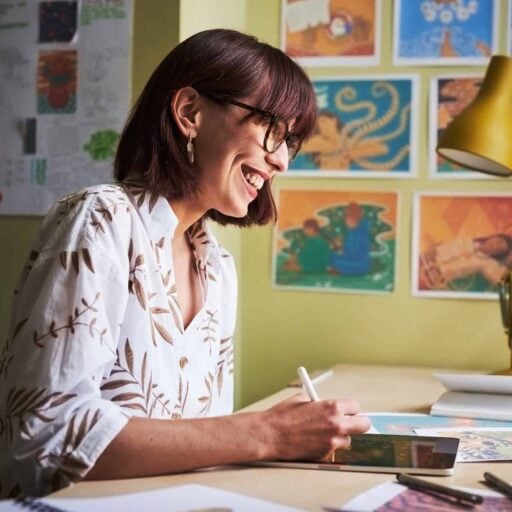 1. JustynaGreen, the illustrator behind 100 Days of Gratitude
The great pandemic has allowed us to reflect on the simple pleasures of life and be grateful for them. London-based illustrator Justyna Green set out to capture 100 of the small mercies that helped us through these monumentally trying times – from beloved pets and family members to wild swimming, cheese and yoga. 100 Days of Gratitude is the heartwarming result of her series.
Image: Felix Speller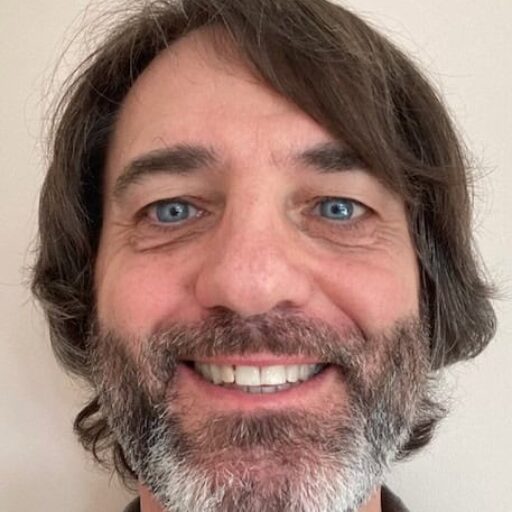 2. Darren O'Brien and Rail to Refuge
It can be difficult to make the decision to leave an abusive relationship. But a journey of 1,000 miles begins with a single step, or – in this case – a train trip. The lifesaving Rail to Refuge scheme, which was dreamt up by station manager Darren O'Brien, was extended in March. It offers free travel to children and adults fleeing violence and has helped more then 1,000 people reach a brighter future.
Image: Southeastern Railway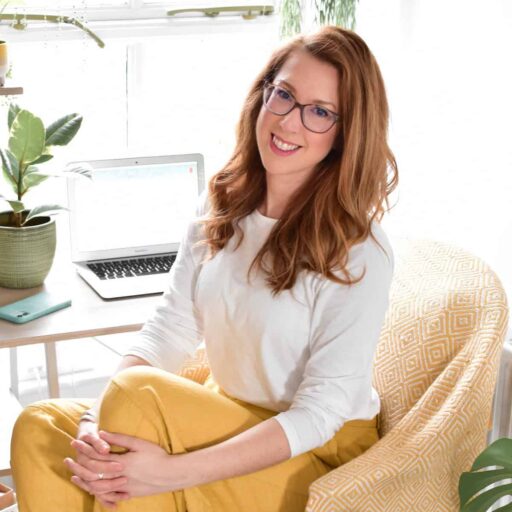 3. Sol Escobar from Give Your Best
The gift of giving is forefront in our minds at Christmas, but Sol Escobar's innovative online project extends the sentiment to bring about year-round cheer. A Calais refugee camp volunteer, Cambridge-based Escobar set up Give Your Best, an online fashion shop where the clothes are donations and the 'customers' are refugees and asylum seekers, who receive items for free (as well as – more often than not – a friendly note of welcome). More than 6,000 new threads have been sent already, along with a boost in confidence. Escobar shared with us how her priority is to offer dignity and choice to people, not charity.
Image: Sol Escobar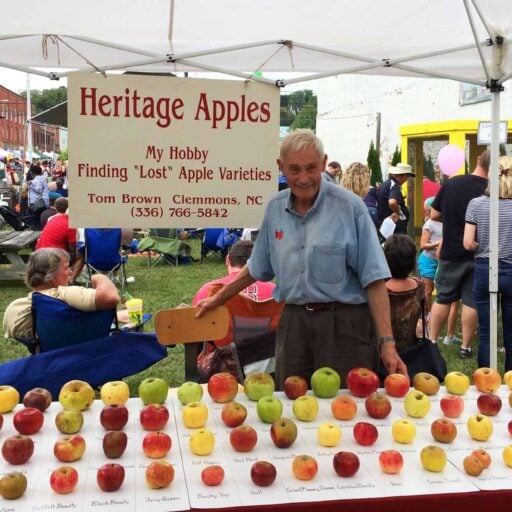 4. Tom Brown, heritage apple collector
Tom Brown, a spritely 79 year old American who lives in North Carolina, USA, believes that apple varieties are the best part of life. He's spent the past two decades of his retirement tracking down apples that had all-but vanished from the orchards of Appalachia. Thanks to Brown's painstaking detective work, more than 1,200 varieties have been coaxed back from the brink of extinction. For generations to come, the fruits of Brown's hard work will be cherished.
Image by Tom Brown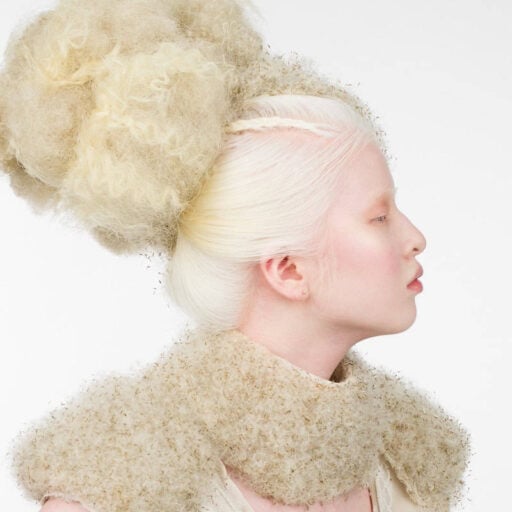 5. Albino model Xueli Abbing
Albinism is seen by some in China as a curse – perhaps the reason why Xueli Abbing was abandoned on the steps of an orphanage after she was born. For this teenager, however, the condition has been a blessing. Abbing, who was adopted in the Netherlands by a family when she was three years old, is now an international fashion model and has appeared in Vogue. Her first name translates as 'beautiful snow', and as model names go, it doesn't get much cooler than that.
Image by Rob Jansen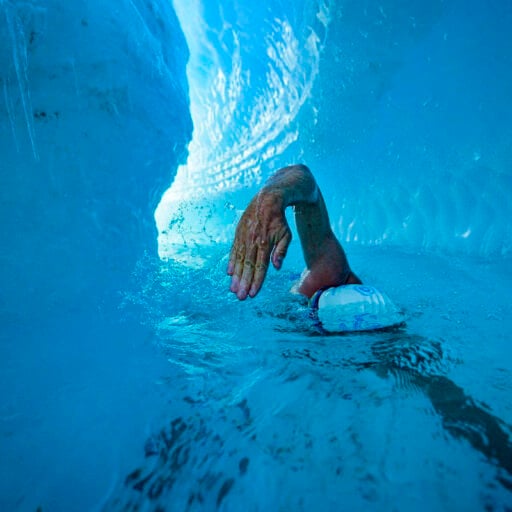 6. Lewis Pugh's awareness-raising Arctic swim with Lewis Pugh
Pugh dived head-first into the wintry wonderland of the Arctic in September, dodging icebergs on a multi-day, record-breaking swim across Greenland's Ilulissat Icefjord. And while the North Pole's most famous inhabitant wouldn't be seen dead without his toasty warm red suit and hat, Pugh braved its icy waters wearing just a pair of Speedos – all to raise awareness of the glacier-melting climate crisis. His approach has been dubbed 'Speedy diplomacy' – and we salute it.
Image: Kelvin Trautman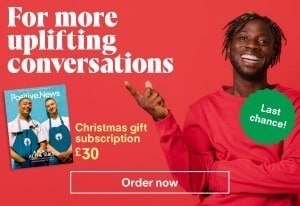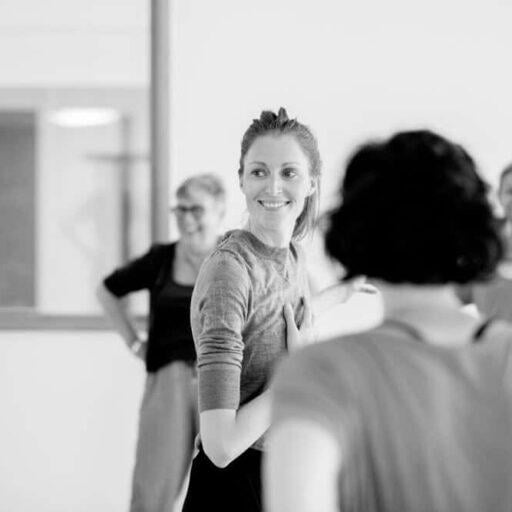 7. Emily Jenkins is a dance teacher
Dance can be a healing tool, a distraction, or a way to connect with others in music and motion. For women who are coming to terms with a cancer diagnosis – or the debilitating effects of treatment and recovery – Jenkins' Move Dance Feel classes have proved to be all those things. One participant described them: "an oasis of creativity, movement, mindfulness, connection and calm".
Image: Move Dance Feel
8. Ethan Spibey, blood donor campaigner
Spibey challenged a blanket ban against gay and bisexual men giving blood. He was referring to the discriminatory NHS policy of 1980s HIV crisis. Spibey worked with LGBTQ+ charities to help promote his Freedom to Donate campaign. A new system was implemented in June that allowed many gay men to donate blood.
Image by Sam Bush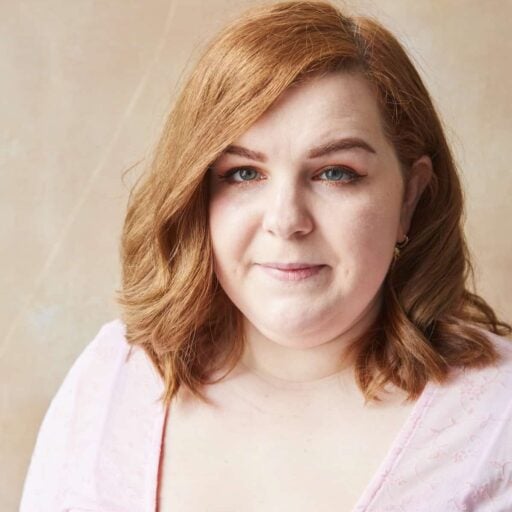 9. Ryan Riley and Kimberley Durham, authors of a long-Covid cookbook
We all enjoy eating, drinking, and maybe even getting merry at Christmas. But for thousands of people whose senses of taste and smell are damaged by Covid many favourite dishes have been removed from the menu. Duke and Riley, food writers, showed people who have suffered from Covid how to find new, delicious, and tasty kitchen inspiration in their cookery book Taste and Flavour. Generously, it's downloadable free – here. We'll drink to that.
Image: Clare Winfield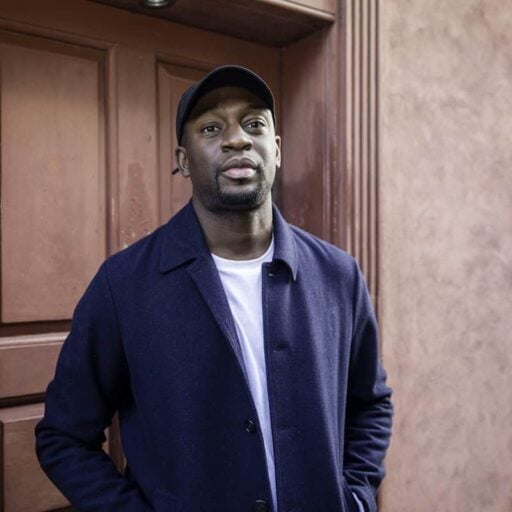 10. Mental health podcaster Alex Holmes
Proving the old adage that it's good to talk, Holmes has been tackling the difficult topic of male mental health via his podcast. He was featured in an article about 20 UK mental health leaders that are making a positive difference to the wellbeing and well-being millions. Holmes has shown that he can write as well as he speaks. After sharing his own struggles, Holmes published Time to Talk: How Men Think about Love, Belonging, and Connection, his mental health toolkit.
Andy Commons Images
Main image: Rob Jansen. Floral design: Conny van der Westerlaken; hair: Marije Helder; makeup: Didi Izendoorn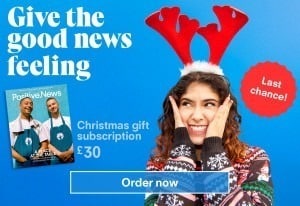 Similar articles
This Christmas, gift a subscription to Positive News magazine
Each issue features informative, inspiring articles about what's going right in the world, brought together in a beautifully designed and certified carbon neutral magazine.
Just £30 (UK)